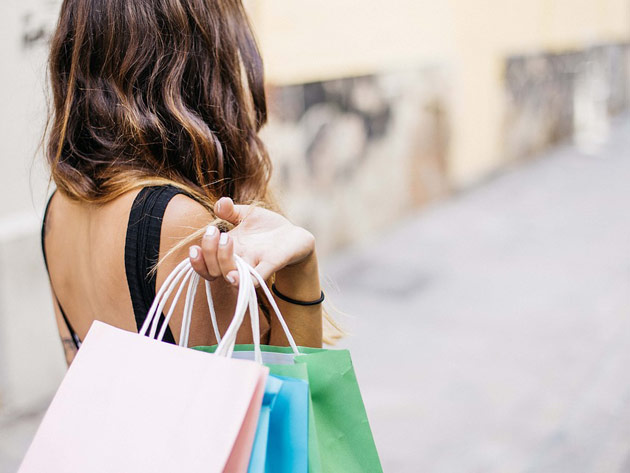 Rome does not disappoint the expectations of those who love large shopping centres and, among the main ones, are:
Address: Via Cristoforo Colombo, corner of Viale dell'Oceano Pacifico, EUR
240 shops, food court, events, nursery, free wi-fi, free charging stations, Car2go, Cappella.
Address: Via Alberto Lionello, 201, Bufalotta
169 shops, restaurant, multiplex cinema, exclusive promotions, Ticket office Ticketone, fax service, photocopy service, free wheelchair rental, relaxation area, post office, infirmary, laundry, Car2go, exhibition space in the Fidenae archaeological area.
Address: Viale Palmiro Togliatti, 2 100 shops in the neighborhood of the same name, events, promotions, bank, post office, wi-fi area, infopoint, ParkinWash.
Address: Viale Bramante 31/65 - Fiumicino
More than 250 commercial activities in 100,000 square meters dedicated to shopping, inside the Leonardo Shopping Center and outside in the System of Squares, a fantastic pedestrian area with cafes, eateries and shops. In addition, restaurants, 24-screen cinema, TimeCity space, bowling and games room, multi-adventure playroom.
Roma Est
Address: Via Collatina A24, Ponte di Nona exit - GRA
Over 210 stores on the outskirts of Rome on the Rome-L'Aquila route. 98,000 square meters with multiplex cinema and entertainment complex, children's area and playground, events, Ticketone ticket office.
Forum Termini
Address: Via Giovanni Giolitti, 2
For those arriving in Rome by train or bus, shopping and food with more than 100 shops and many dining options. Promotions, events, luggage storage, bank, post office, ticket offices, Tourist Infopoint, car rental.
Address: Fiumicino Airport, Non-EU International Departures
A large shopping area of ​​10,000 square meters dedicated to luxury, with 50 high fashion stores, restaurants, cafes and bistros. All the charm of made in Italy, with exceptional discounts and promotions, can be found in the two important outlets a few kilometers from the city:
Castel Romano McArthurGlen Designer Outlet
Address: Via Ponte di Piscina Cupa 64, Agro Pontino
Reachable by a shuttle service from the center, it hosts 152 fashion and design brands; baby service, free wi-fi, play area, portable battery charger, dog friendly, tailoring.
Address: Via della Pace locality Pascolaro - Valmontone
In this outlet located south of the capital, and equally reachable by a shuttle, there are 180 stores of Italian and international brands, food court, shuttle service, children's area, infopoint, wheelchair rental, portable battery charger, dog friendly.