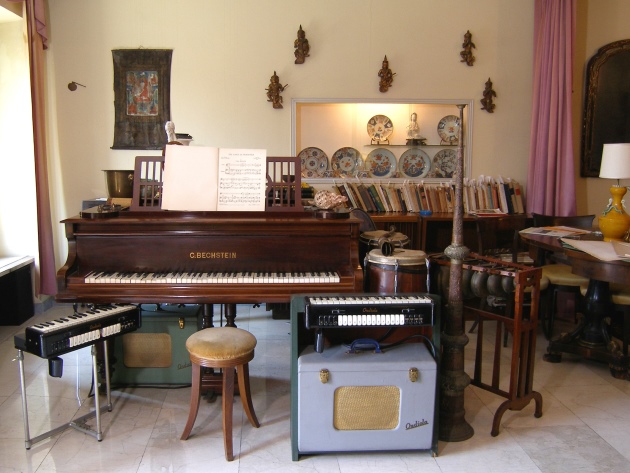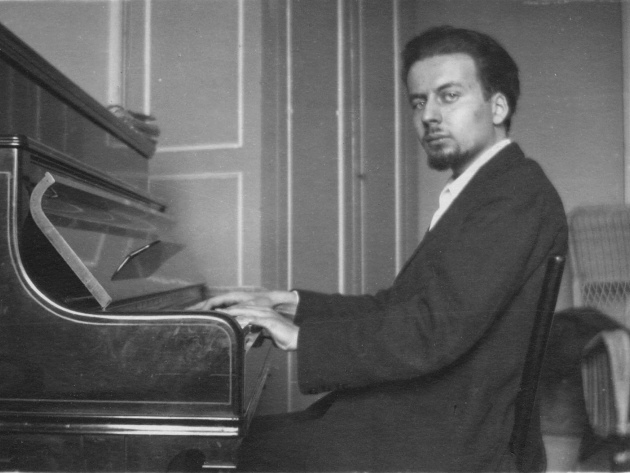 The Isabella Scelsi Foundation preserves the Casa Scelsi Museum, which opened to the public in 1996, it is the result of an express wish of Scelsi who left us his music, his poetry and his writing and also the "home" where he lived and worked for many years.
In this apartment you can admire the imposing panorama of the Forums, we can find his piano still in use, that he divinely played, the legendary "ondiole", the rare oriental miscellanea, the antique Tibetan trumpets, souvenirs of the travels in the Far East when he was young, a picture with the ethereal figure of the Deva of Music,
Dali's celebrated diptych "Coppia con le teste piene di nuvole" (couple with heads in the clouds whose original is in the Mart Museum of Trento and Rovereto). You can also find amusing toys, his oriental headdresses, some photographs of Scelsi's childhood with his beloved sister Isabella to whom he later dedicated the Foundation. A beautiful flowered terrace gives to the visitors a striking view of Rome.
Information
Address
POINT (12.484798 41.891154)
Timetables
Monday-Thursday 8.30-14
Friday 8.30-17
Contacts
Email:
fondazione@scelsi.it
Facebook:
www.facebook.com/FondazioneIsabellaScelsi
Web site:
www.scelsi.it/it/il-museo

Condividi
Location
Casa Museo di Giacinto Scelsi, Via di San Teodoro, 8
41° 53' 28.1544" N, 12° 29' 5.2728" E
To find out about all accessibility services, visit the Rome accessible section.