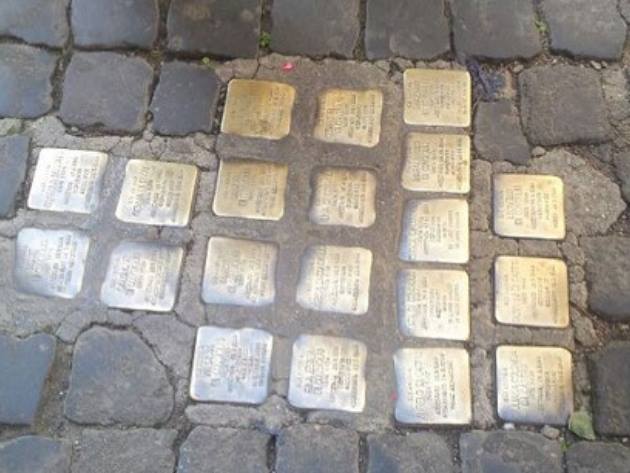 from 21 January 2022
to 31 December 2022
The Obra Pia in Italy - the ancient institution entrusted to the Spanish Embassy to the Holy See - paid homage to the memory of David and Settimio Limentani with two stolpersteine. The stones, placed by the Association "Arte in Memoria", have been placed in Via dei Giubbonari 30, a few meters from Campo de 'Fiori. 
The building, owned by the institution, was the place where the two Jews, father and son, lived until the moment of their arrest. David was arrested on 16 March 1944 and killed by Nazi troops in the Ardeatine Caves. Settimio was arrested on 8 May 1944 and then deported to Auschwitz together with his brother Angelo and other members of the Tagliacozzo family, residing in the same building.
The stones are powerful and discreet monuments that bear name and surname, date of birth, date and place of deportation and date of death, if known, and were an idea of Gunter Demnig.
Since the mid-1990s, the German artist has placed more than 70,000 memorial stones in more than 2,000 European cities. In Rome - outside the deportees' houses - there are more than 300 shiny brass stones: an integral part of the urban fabric that invites people to remember and reflect.
 

Condividi