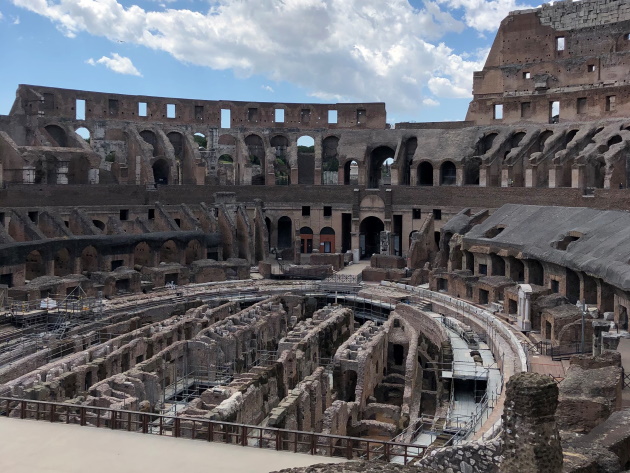 from 17 June 2021
to 31 December 2021
By purchasing the card, you become ambassadors and supporters of the Park. It offers you unlimited entry for 12 months to the Palatine, Roman Forum, the Colosseum area, and numerous benefits.
The Park has devised a differentiated card system that offers you a series of advantages and the possibility of personally supporting the studies, research, and restoration of this unique monumental complex and get a preview of the results. It also offers you the rare opportunity to live your daily life in an unparalleled green area and have a more conscious visit experience: slow, personal, and intimate.
The membership card includes unlimited admissions and concessions such as free admittance to visit monuments with limited entry within the archaeological area, reductions, and special occasions to attend cultural events in the Park.
From 21 June to 31 August from 8.00 to 11.00, membership cardholders who like to run in the morning can access the reserved entrance on Via di San Gregorio to jog along the southern slopes of the Palatine.
The membership card of the PArCo includes three types that meet the needs of a comprehensive, heterogeneous public, with different interests, cultural references, and lifestyles:
Young (25 euros) is the card reserved if you are between 18 and 30 years old
Individual (50 euros) is the individual card from 31 years upwards
Family & friends (80 euros) is the card dedicated to those who want to share the experience, reserved for two adults and three children up to 18.
You can purchase the membership card at the PArCo ticket offices or online.
Further info on: parcocolosseo.it

Condividi