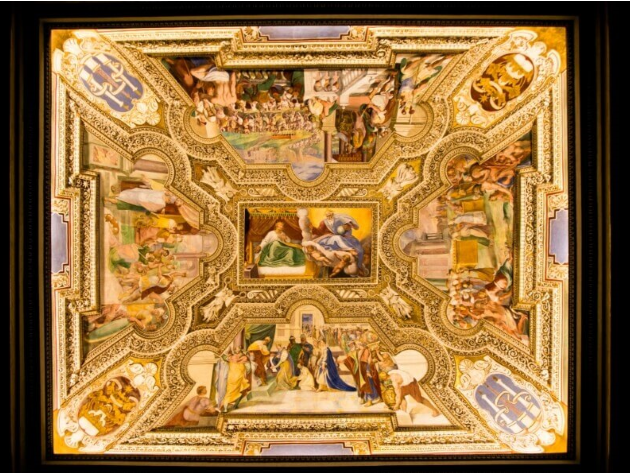 from 13 December 2021
to 31 March 2022
Almost 3 thousand square meters, ten rooms, the papal apartments with the private chapel, the monumental staircase that leads directly to the basilica of St John Lateran and the table where the Lateran Treaty was signed in 1929: a high place of the history of Christianity, the Lateran Palace that served as the residence of popes for about a millennium, until the seat ultimately moved to the Vatican, opens to the public from 13 December. The new set up is accessible to all and is lined up with precious tapestries, frescoed ceilings, works of art and antique furniture.
The tour itinerary of the site extends on the first floor of the Apostolic Palace, whose entrance is in Piazza di Porta San Giovanni, next to the cathedral. Access to the building will be granted to groups of a maximum 30 people, guided by the Missionaries of the Divine Revelation, who have become privileged guides for pilgrims in the Italian capital over the past years. It will be possible to visit the Hall of Constantine, the Hall of the Apostles, the Hall of the Four Seasons, the halls of the prophets and kings, the Hall of Emperors and the Hall of Pontiffs, where the Lateran Treaty was signed. The latter houses the papal flag lowered the day after the breach of Porta Pia. From the Hall of Emperors visitor can access the papal chapel, decorated with 18th century tapestries.
More information on the official website.

Condividi