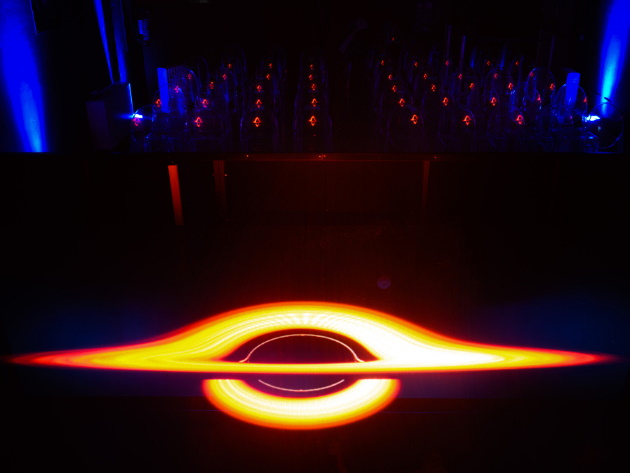 from 28 March 2022
to 31 December 2022
The Inaf Astronomical Observatory in Rome has inaugurated the first holographic installation dedicated to science education in Italy. It provides immersive experiences that are so realistic as to give you the impression of being just a few steps away from very distant celestial bodies, just like on the Star Trek holodeck.
The Holotheater exploits the principle of holography, thanks to which all kinds of slides and writings with which you can interact, galaxies animations, simulations of the remains of supernovas, and the faithful representation of a super-massive black hole like the one in the photo can materialize before your eyes.
A hi-tech installation with enormous potential joins the dozens of exhibits in the Astrolab museum. Through it, you can learn about astronomy by touching it with your own hands: a further step towards transferring, especially to the youngest, the knowledge of modern science using innovative and appealing methods.
For further information: www.media.inaf.it
In the photo, you can see the hologram of the black hole created by Jeremy Schnittman of NASA. Credits: Maria Teresa Menna/Inaf

Condividi