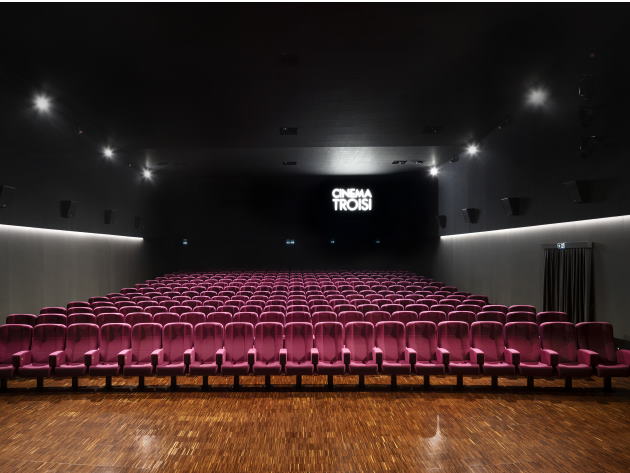 from 21 September 2021
to 31 October 2021
It is one of the city's historic movie theaters and it's now ready to reopen its door to the public. Part of the building of the former Casa GIL designed by architect Luigi Moretti and inaugurated in Trastevere in 1937, the space was used for film projections since the 1950s and with the name of "Cinema Induno" it appears behind Vittorio De Sica in 1952 in the comedy "Hello Elephant".
The restoration and reopening of the movie theater are a project of the Piccolo America association, with the support of the Ministry of Culture, the Lazio Region, BNL group BNP Paribas, Siae, Iberdrola and TIM. The cinema aims to be a unique space in the European panorama: in addition to the 300-seat hall equipped with the most advanced technologies, the structure includes a study-library space, for a total of 80 stations, available to all 24 hours a day, 365 days a year.
The grand opening will be celebrated with a preview: Titane by Julia Ducournau, Palme d'Or at the last Cannes Film Festival. The film, accompanied in Rome by the director and the protagonists, is presented in the original version with Italian subtitles in a national exclusive from 21 September, and will then arrive in other cinemas from 30 September.

Condividi