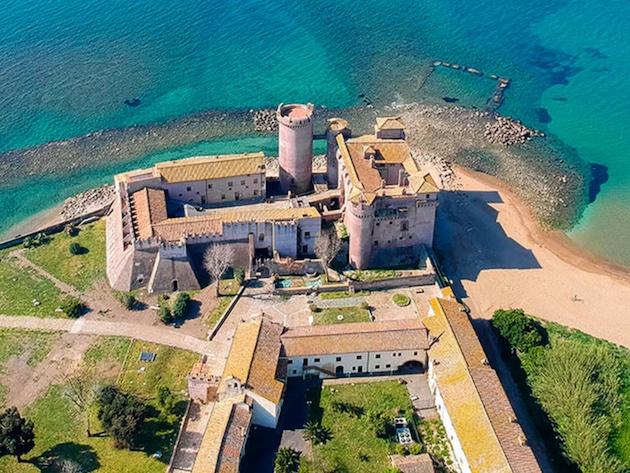 The event, promoted by the Lazio Region and organized by the regional company LAZIOcrea in collaboration with ATCL - Multidisciplinary Circuit of Lazio, after the large turnout of the public in the past years, is back to offer us the opportunity to enjoy again the summer evenings by the sea at the Castle of Santa Severa.
More than 160 events are scheduled including concerts, theater, comedy, sports with CONI Lazio, workshops for adults and children, naturalistic excursions, archeotrekking thanks to Parchilazio. In addition, an exhibition on Pat Carra's comics, conferences, days dedicated to the different food and wine offers of the area, tastings and many other events to raise awareness of the extraordinary artistic, historical and archaeological heritage of the ancient castle overlooking the sea. An evocative place linked to history and archeology, starting from its foundations erected on the inhabited area of ​​the ancient Etruscan port of Pyrgi.
Among the numerous appointments we point out those with the music of Ludovico Einaudi, Rancore, Aka 7even, Myss Keta, Roberto Vecchioni, Tosca, Luca Barbarossa, Angelo Branduardi, Dargen D'Amico, Mezerg, Marina Rei, Chiara Civello, Mogol and Gianmarco Carroccia, Tananai, Giovanni Truppi, Michele Bravi, the Orchestraccia, Carlo Massarini and The Beatbox, Deddy, TTR Piano Trio. We also remember the jazz of Danilo Rea, Roberto Gatto and the Fabrizio Bosso Quartet, classical music with the JuniOrchestra of the National Academy of Santa Cecilia, the Solisti Aquilani and a Grand Gala of Opera. Theater with Ascanio Celestini, Edoardo Leo, Antonio Rezza and Flavia Mastrella, Neri Marcorè and comedy with Valerio Lundini & i Vazzanikki, Maurizio Battista, Francesca Reggiani, Caterina Guzzanti with Arianna Gaudio and Federico Vigorito, Pierluca Mariti and Ruggero de I Timidi. In the rich program there is also a space dedicated to books, with presentations and meetings with many authors.
Not to be missed the XXII edition of "Things, Men and Landscapes of the Ancient World": a series of lectures with free admission in the Cortile delle Barrozze, organized by the civic museum of the Castle of Santa Severa directed by Flavio Enei, in collaboration with the Archaeological Group of the Cerite territory.
the program, constantly updated, can be consulted on the website >www.castellodisantasevera.it
Photo credits: courtesy of Santa Severa Castle official site
Informations
When
from 2 July 2022
to 11 September 2022
Contacts
Email:
info@castellodisantasevera.it
Facebook:
www.facebook.com/CastellodiSantaSevera
Instagram:
www.instagram.com/castellosantasevera
Online purchase:
www.castellodisantasevera.it/lista-eventi
Twitter:
www.twitter.com/Castello_Severa
Web site:
www.castellodisantasevera.it/evento/sotto-il-cielo-del-castello-di-santa-severa-2022

Condividi