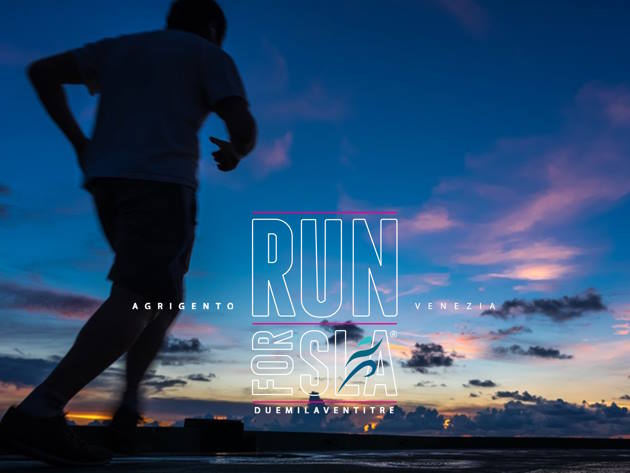 The Capital is the protagonist of the ninth and tenth stages of the solidarity event, which aims to raise awareness and promote scientific research on ALS.
The solidarity relay crosses all of Italy, with a non-stop route of 16 stages, starting from Agrigento on 28 August and arriving in Venice on 13 September, for a total of 1,800 kilometres and ten regions.
The initiative involves numerous sports associations whose athletes alternate along the established route of the various legs. Furthermore, the runners supporting the Run for Sla, with other athletes, participate in about ten national competitions, marathons and half marathons for a fundraising campaign. Five cities - Agrigento, Rome, Bologna, Verona and Venice - will host as many Run for SLA Villages, information and awareness spaces open to the public, dedicated to the stories of doctors, the testimony of patients and local associations. In addition to combining the values of sport with solidarity, Run for Sla represents a unique opportunity to discover the cultural heritage, most evocative views and excellent food and wine specialities of the places involved.
The event arrives in Rome on 5 September, after a 100 km run from San Felice Circeo, passing through Latina, Borgo Montello, Lanuvio and Marino. On 7 September, it is to leave the Eternal City in the direction of Orvieto with 134 km to cover in 8 stages and 860 meters of difference in altitude through the heart of Lazio region: Labaro, Sacrofano, Mazzano Romano, Nepi, Caprarola, Viterbo, Montefiascone and, finally, the Umbrian city.
Informations
When
from 28 August 2023
to 13 September 2023
Contacts
Facebook:
www.facebook.com/RunForSla
Instagram:
www.instagram.com/runforsla
Mobile phone:
366 9791688
Web site:
www.runforsla.it
Timetables
Percorso articolato in 16 tappe, con partenza da Agrigento il 28 agosto e arrivo a Venezia il 13 settembre 2023
10a tappa: Roma - Orvieto
Tutti i dettagli e gli aggiornamenti sul sito ufficiale

Condividi