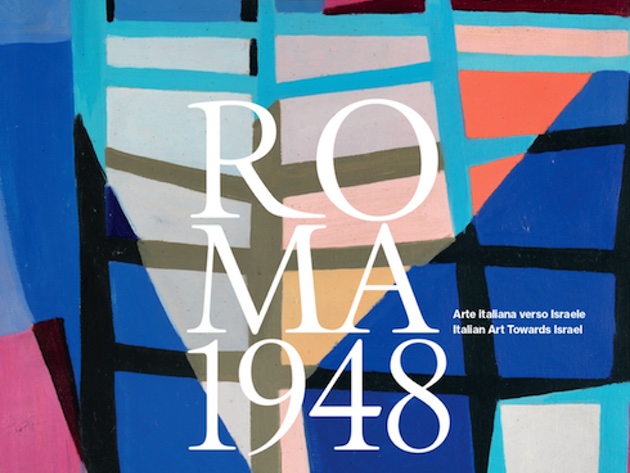 On the occasion of Yom HaAtzmaut, the 75th anniversary of the proclamation of the State of Israel, the Jewish Community of Rome and the Foundation for the Jewish Museum of Rome, in collaboration with the Tel Aviv Museum of Art, inaugurate the exhibition Rome 1948 – Italian art towards Israel, curated by Davide Spagnoletto and Giorgia Calò. The exhibition traces, from an artistic point of view, the birth of the State of Israel and its link with Italy, which manifested itself thanks to the cultural ferment generated in our country during the post-war period.
The exhibition includes a selection of about twenty works - which arrived in Rome thanks to an extraordinary loan from the Tel Aviv Museum of Art - by painters and sculptors who, following the proclamation of the State of Israel, became promoters of an initiative that has gone down in history: the Art Exhibition for the New State of Israel, an exhibition that took place in 1948 in the Palazzo Torlonia Ancient Art Gallery.
These works are once again on display at the Jewish Museum in Rome, with an exhibition itinerary to relive that climate of solidarity and participation which characterized the birth of the Jewish state.
Photo credits: courtesy of the Jewish Museum of Rome
Informations
When
from 27 April 2023
to 10 October 2023
POINT (12.4764707 41.8919362)
Contacts
Web site:
https://museoebraico.roma.it/mostre/#!fancybox/de0ec37f

Condividi
Location
Roma 1948 – Arte italiana verso Israele, Lungotevere de' Cenci
41° 53' 30.9696" N, 12° 28' 35.2956" E