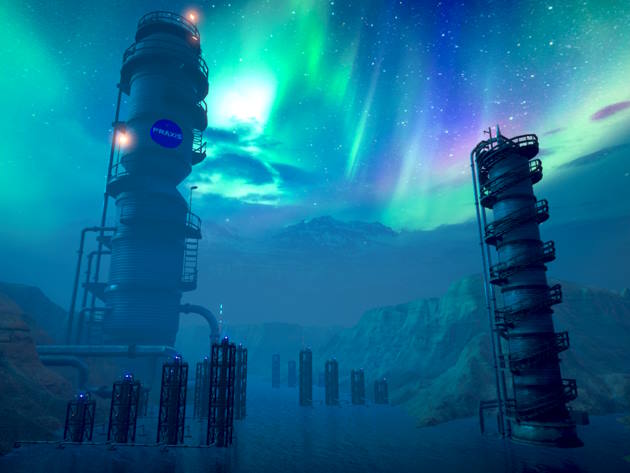 The evocative spaces of the WeGil cultural hub host the large collective exhibition dedicated to the relationship between contemporary art and Artificial Intelligence.
Now in its third edition, with the title of Sparks and Frictions, Re:humanism presents the gaze on the near future of twelve artists from India, China, the United Kingdom, the United States, Slovenia and Spain, as well as several Italian artists.
Curated by Daniela Cotimbo, the exhibition path winds through the works of the finalists of the third edition of the Re:humanism Art Prize, invited to reflect on the impact of Artificial Intelligence and future transformations, together with the relationship between artistic creation, new media, technological devices and science themes.
Also on display are the two projects from the Romaeuropa Digitalive Prize, Slowly Fading into Data by Albert Barqué-Duran and Retraining Bodies, a lecture performance by Luca Pagan, presented in autumn as part of the next Romaeuropa Festival. Among this year's news is the awarding of the Salvatore Iaconesi Special Prize, dedicated to the brilliant artist, robotic engineer and activist who recently passed away.
New Ecologies, New Narratives, Playing with non-human, Hacking the Body, Exploring Metaverse, Machine Visions and Dreams, and Other explorations are the themes of this edition which investigates the dramaturgy created by artificial neural networks, the bizarre sea creatures, the biomes virtual, new ways of imagining space exploration and the possibility of falling in love with an Artificial Intelligence.
The twelve projects were selected by a jury composed of the organizers, experts in contemporary art and new digital technologies, to which is added the commission that awarded the Salvatore Iaconesi special prize and the commission that awarded the Romaeuropa Digitalive Prize.
Photo: Alice Bucknell - The Martian Word for World is Mother
Informations
When
from 24 May 2023
to 18 June 2023
POINT (12.4724471 41.8845132)
Contacts
Email:
info@re-humanism.com
Facebook:
www.facebook.com/rehumanism
Instagram:
www.instagram.com/re_humanism
Web site:
www.re-humanism.com
Web site:
https://wegil.it/attivita/mostra-sparks-and-frictions/
Timetables
dal 24 maggio al 18 giugno 2023 
dal lunedì alla domenica dalle ore 10.00 alle 19.00


Condividi
Location
Re:humanism - Sparks and Frictions, Largo Ascianghi, 5
41° 53' 4.2468" N, 12° 28' 20.8092" E