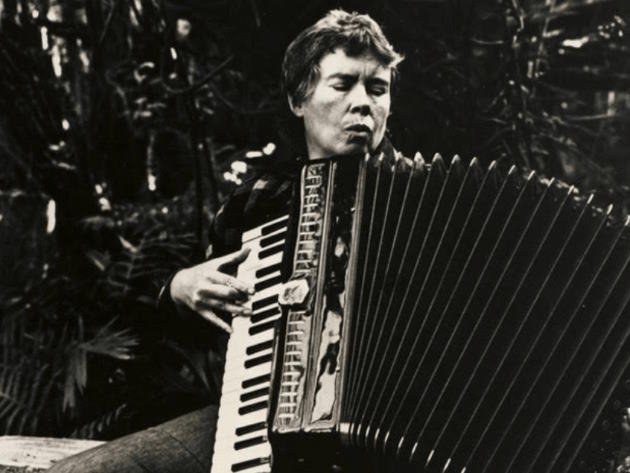 In the #Musica da Camera room, a purpose-made immersive environment for listening to recorded experimental music, the MACRO museum invites visitors into the world of US accordionist, composer and music theorist Pauline Oliveros, considered a key figure in the developments of postwar avant-garde music.
Born in 1932 in Houston, Texas, Pauline Oliveros pioneered an experimental multi-disciplinary attitude to music, developing mixed-media environments that included theatrical elements and light projections. In her musical research she integrated those inner and environmental sounds which accompany us each day, as well as the body and its technological extensions, seeking to transform and subvert its everyday functions through listening and sound. Indeed, Oliveros believed in the transformative and healing powers of listening, and in her performances audience, performer and author overlap, often within free improvisations. Her Sonic Meditations, developed in the 1970s together with the all-women ensemble she created, laid the groundwork both for Oliveros' lifelong commitment to Deep Listening as well as for the political and community driven aspects of her practice. This commitment was an integral part of her methodology which questioned authorship and weaved together aesthetics, psychology and bodily movement, drawing as much on scientific research as on spiritual beliefs.
The exhibition includes releases and sound-recordings that encompass Oliveros' entire career from her earliest works combining improvisation, montage and electronic sounds to her later work which increasingly sought to expand on the interplay between technological devices, environment and musician(s). The title, Beethoven Was a Lesbian, draws from a series of post-cards Oliveros made with Fluxus artist Alison Knowles in 1976.
Photo credits: Becky Cohen
Informations
When
from 17 March 2023
to 10 September 2023
POINT (12.5031051 41.9136996)
Contacts
Web site:
www.museomacro.it/it/musica-da-camera/pauline-oliveros/
Timetables
Dal 17 marzo al 27 agosto 2023 - prorogata al 10 settembre 2023
Martedì, mercoledì, giovedì e venerdì dalle ore 12.00 – 19.00
Sabato e domenica dalle ore 10.00 - 19.00
Ultimo ingresso 30 minuti prima della chiusura
Lunedì chiuso
Per aggiornamenti e le modalità di visita  consultare il > sito ufficiale

Condividi
Location
Pauline Oliveros - Beethoven Was a Lesbian, Via Nizza, 138
41° 54' 49.32" N, 12° 30' 11.178" E