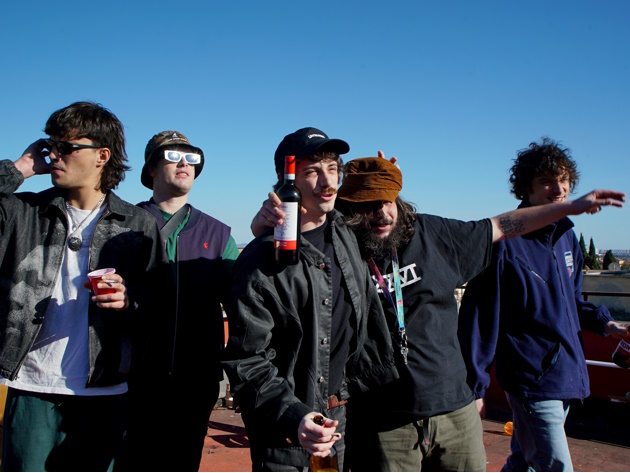 LOVEGANG126 will inaugurate the live season of the #13 edition of Rock in Rome, performing in concert on Thursday, 8 June 2023, at the Ippodromo delle Capannelle.
Lovegang, also known as 126 (CXXVI), is a Roman collective founded in 2008; Franco126, Ketama126, Pretty Solero, Drone126, Asp126, Ugo Borghetti, and Nino Brown are part of it.
Their name derives from the one hundred and twenty-six steps that make up the Scalea del Tamburino between Trastevere and Monteverde, where artists used to meet as children. After the successes of individual records, in 2022, they released collective tracks under the name Lovegang126 bringing old-school rap music with immediate and authentic language.
Informations
POINT (12.55188 41.836449)
Contacts
Email:
info@rockinroma.com (info diversamente abili)
Online purchase:
www.ticketone.it/artist/lovegang126
Web site:
https://rockinroma.com/evento/lovegang126
Timetables
Giovedì 8 giugno, 2023
Apertura porte alle ore 18.00
Inizio concerto alle ore 21.45

Condividi
Location
Lovegang 126, Via Appia Nuova, 1245
41° 50' 11.2164" N, 12° 33' 6.768" E