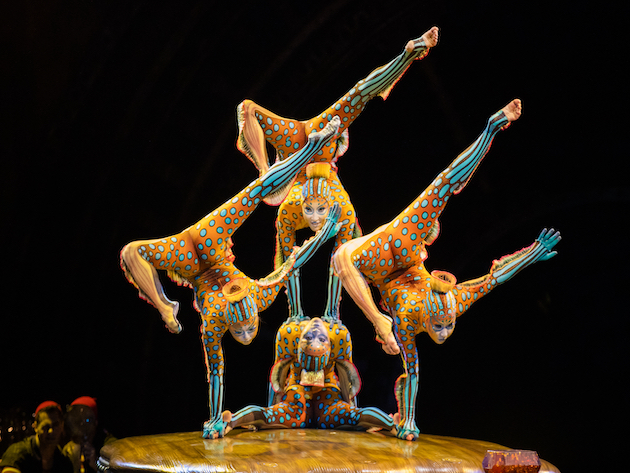 And what if it were possible to alter reality with imagination?
With KURIOS - Cabinet of Curiosities, Cirque du Soleil transports you to a fascinating and mysterious realm, which disorients the senses and perceptions, so much so that you will ask yourself: is it all true, or is it just a figment of my imagination?
In an alternate but familiar past, where wonders abound for those who trust their imagination, a Seeker discovers that to glimpse the marvels beneath the surface he must first learn to close his eyes.
Enter the cabinet of curiosities of an ambitious inventor who defies the laws of time, space, and dimensions to reinvent everything around him. Suddenly, the visible becomes invisible, perspectives transform, and the world of poetry and humor literally turns upside down. Unique and extravagant characters guide him to a mesmerizing place, where everything ignites his imagination and his curiosities come to life one by one before his eyes.
KURIOS - Cabinet of Curiosities is a brilliant mix of bright colours, curiosities, and breathtaking acrobatic feats, a true blockbuster in pure Cirque du Soleil style ready to show you that anything is possible through the power of imagination.
Informations
When
from 22 March 2023
to 29 April 2023
POINT (12.485802514598 41.944125774371)
Contacts
Online purchase:
www.ticketone.it/artist/cds-kurios/
Web site:
www.teatro.it/spettacoli/roma/under-the-grand-chapiteau/2022-2023/kurios-cirque-du-soleil
Web site:
www.vivoconcerti.com/mag/notizie/cirque-du-soleil-kurios-si-sposta-nel-2023
Timetables
Dal 22 marzo 2023 al 29 aprile 2023
Martedì, mercoledì, giovedì e venerdì ore 21.00
Sabato ore 17.00 e ore 21.00
Domenica ore 16.00 e ore 20.00
Lunedì riposo


Condividi
Location
KURIOS - Cirque du Soleil, Viale di Tor di Quinto, 101
Viale di Tor di Quinto, 101
41° 56' 38.8536" N, 12° 29' 8.8908" E