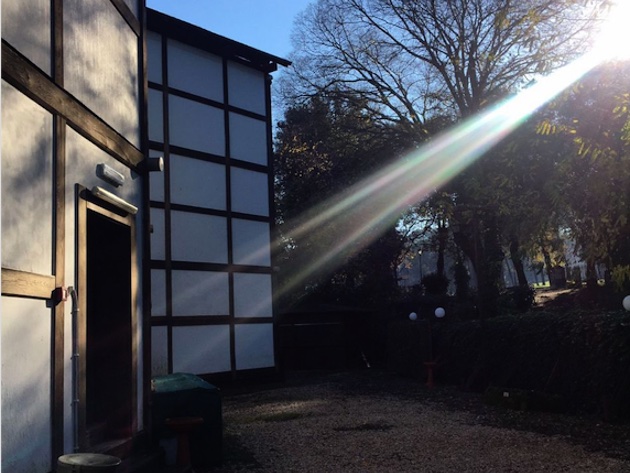 Written between 1599 and 1601 the comedy in five acts by William Shakespeare was composed, according to tradition, at the behest of Queen Elizabeth I who wanted to see the character of Falstaff on stage, seen in Henry IV and V, so much so as to order the drafting within fourteen days.
The work, where the bard inserts all the typical elements of his comedies, that is the love contrasted between young people, misunderstandings, personal exchanges, disguises and mockery, has women as real protagonists, the "cheerful" ones, in the sense of "free" wives who make fun of Falstaff after discovering his subterfuges to deceive them; until the latter is crushed by his own mechanism made up of a mixture of vanity and personal interests.
In the show at the Globe, directed by Marco Carniti, the text is enriched with fragments taken from Henry IV and V, telling about the character of Falstaff and his origin; among these, the opening monologue of Henry IV on 'Fame' is particularly interesting, which aims to be a reflection on a world dominated by an idea of ​​success, false news and slander, just like the contemporary one.
Among the actors, we remember Antonino Iuorio in the role of Falstaff, Antonella Civale and Loredana Piedimonte in the roles of Madame Ford and Madame Page, Melania Giglio in that of Quickly, the cunning servant and handyman.
Photo credits: Globe Theatre official site
Informations
When
from 17 September 2021
to 3 October 2021
POINT (12.485305 41.914503)
Contacts
Web site:
www.globetheatreroma.com/spettacolo/4e7fac49-a2ef-4cbd-9d94-ebde78f398dc
Timetables
Dal 17 settembre al 3 ottobre 2021
dal mercoledì al venerdì ore 21.00
sabato e domenica ore 18.00

Condividi
Location
Falstaff e le allegre comari di Windsor, Largo Aqua Felix
41° 54' 52.2108" N, 12° 29' 7.098" E