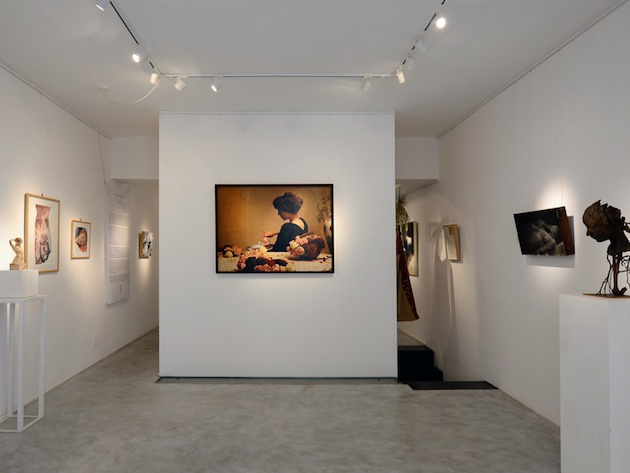 The collective exhibition at the Von Buren Contemporary art gallery draws inspiration from the artistic movement of the Pre-Raphaelites, born in England in the mid-nineteenth century.
On display are the works of 24 artists ranging from painting, sculpture, photography, drawing, jewelery and fabrics, through which it is intended to illustrate how this cultural movement and its style, so innovative for the time, continues to influence contemporary artists.
Some of the artists present have already exhibited their works in the gallery: Lucianella Cafagna with a personal exhibition for example, Lorenzo Bruschini whose highly imaginative paintings intertwine dreamlike and mythical elements with an elegant and minimalist palette or the sculptor Alessio Deli, whose works are found in different public collections.
Others, including the oil painters Mattia Barbalaco, Mihail Dinisiuc, Gabriele Luciani and Guido Ricciardelli, the watercolourist Beppe Stasi and the terracotta sculptor Claire Piredda, instead draw inspiration from the world of Edward Burne-Jones and his studies on the nude. The photographer Vera Rossi takes up the floral designs of William Morris for a series of still lifes, while the dreamy, fairytale-like paintings of Giulio Rigoni and Paolo Cancelliere echo the fascination of the Pre-Raphaelites for the Middle Ages. Charlie Masson and Agostino Rocco instead take as a starting point some Pre-Raphaelite works revisited from a contemporary point of view.
Photo credits: courtesy of Von Buren Contemporary art gallery official site
Informations
When
from 4 December 2022
to 31 January 2023
POINT (12.469636 41.89475)
Contacts
Email:
info@vonburencontemporary.com
Facebook:
www.facebook.com/vonburen.contemporary
Instagram:
http://instagram.com/vonburen.contemporary
Web site:
https://it.vonburencontemporary.com
YouTube:
www.youtube.com/channel/UC0_JQbK-9Wv6iwbDOo2AM5Q?sub_confirmation=1
Timetables
Dal 4 dicembre 2022 al 31 gennaio 2023
dal martedì al sabato 11-13.30 e 15.30-19.30
lunedì e domenica chiuso

Condividi
Location
Eternally Pre-Raphaelite, Via Giulia, 13
41° 53' 41.1" N, 12° 28' 10.6896" E