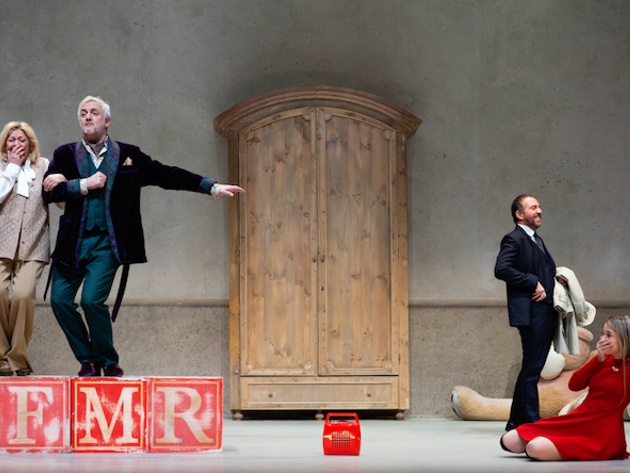 Anton Chekhov's Cherry Orchard is staged at the Sala Umberto Theater directed by Rosario Lisma.
Performed for the first time in 1895 in Moscow, the comedy is the last work of the Russian author who was already very ill and close to death; despite this, the work ends with hope for the future. The plot tells the story of a Russian aristocrat and her family upon returning to their property which also includes a large cultivation of black cherries - the cherry orchard of the title - later auctioned off to be able to pay the mortgage. Mainly the story revolves around the different possibilities to keep the estate, but the family does not work in this direction and in the end is forced to leave the property; the final scene shows the family leaving while the sound of felled trees plays in the background.
The glimmer of salvation lies in the ending in which Anja, the youngest daughter of the family decides to follow the student Trofimov: in fact, the two young lovers see in the destruction of the sold garden not the end, not the drift, but the beginning of a new life.
With Milvia Marigliano, Rosario Lisma, Giovanni Franzoni, Eleonora Giovanardi, Tano Mongelli, Dalila Reas and with the vocal participation of Roberto Herliztka.
Photo credits: courtesy of the Sala Umberto Theater official site
Informations
When
from 21 March 2023
to 2 April 2023
POINT (12.481919 41.9031693)
Contacts
Facebook:
www.facebook.com/SalaUmberto
Online purchase:
https://teatrosalaumberto.eventim-inhouse.de/ticketshop/webticket/eventlist?production=678
Web site:
www.salaumberto.com/spettacoli/stagione-2022-2023/il-giardino-dei-ciliegi
Timetables
Dal 21 marzo al 2 aprile 2023
Dal martedì al sabato ore 21.00
Domenica ore 17.00

Condividi
Location
Il giardino dei ciliegi, Via della Mercede, 50
41° 54' 11.4084" N, 12° 28' 54.9084" E