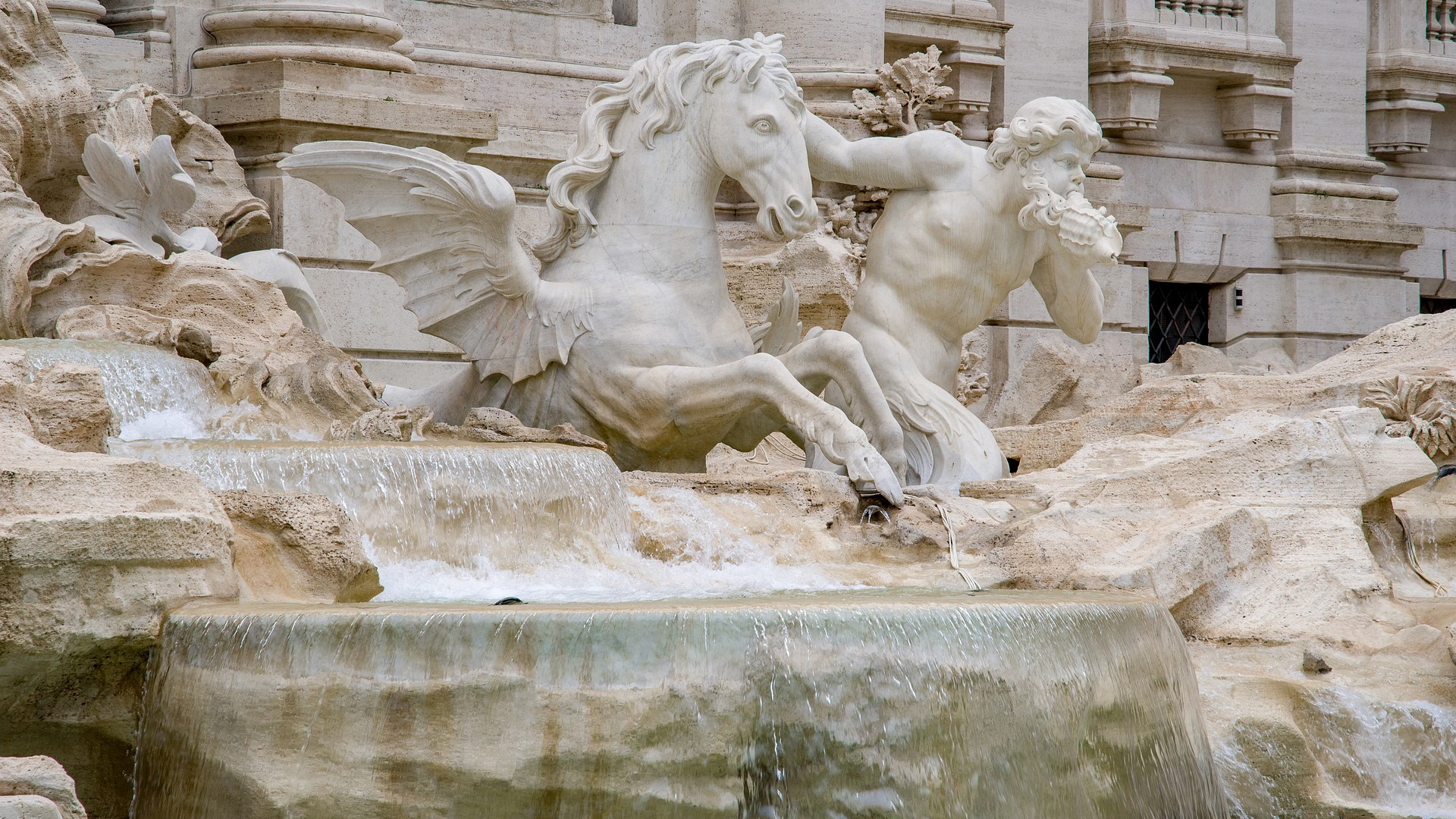 Among the most loved by tourists and Romans, this lively district is home to and has for emblem the Trevi Fountain, a symbol of the city. Its name probably comes from the Latin trivium, which indicates the confluence of three streets, the so-called crossroads, in the Piazzetta dei Crociferi, next to the main square of the district.
Among the monuments, archaeological sites, and most important buildings of worship present here, you can admire Palazzo Poli, on whose facade rests the famous fountain by Nicola Salvi, Palazzo Barberini, home to the beautiful Galleria Nazionale di Arte Antica and the Istituto Italiano di Numismatica, with the suggestive helical staircase by Borromini, Palazzo Colonna, the largest noble residence in the city with the amazing Gallery of the same name, Palazzo del Quirinale, the ancient residence of the popes and today of the President of the Italian Republic, the Scuderie del Quirinale, home to exhibitions and cultural events and the Fontana del Tritone, the work of the genius of Gian Lorenzo Bernini.
In the Sala Dante in Palazzo Poli, concerts were executed during readings and conferences dedicated to Dante's Divine Comedy. Some say that instead of disturbing the performances, the roar of water increased the harmony of music, why Franz Liszt chose this room for the premiere of his Dante Symphony.
Did you know that Michelangelo Buonarroti lived right inside this district? The great artist died, old and poor, in a house located in Via Macel de Corvi, near Piazza Venezia. A plaque, placed on one side of the Palazzo delle Assicurazioni Generali, remembers that place, which disappeared to make way for the construction of the Vittoriano, and the modest house in which he lived for about half a century.
The coat of arms of the district consists of three swords on a red background.
You may also be interested in