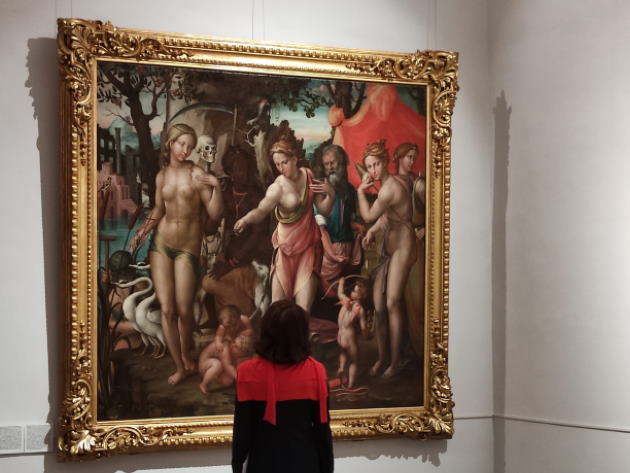 from 8 October 2021
to 31 December 2021
Starting from 8 October, Palazzo Barberini will reopen 7 newly-restored rooms with 16th century paintings in the northern wing on the piano nobile. Between 2017 and 2019, reorganization and restoration works had already been implemented in the southern wings of the same piano nobile and in the rooms with 17th century paintings. The renovation work involved the rooms' architectural structure, lighting system, graphics and the didactic equipment, with new explanatory panels and reasoned captions, to give visitors a simpler and more organic exhibition path .
The rooms host a total of 42 works, including the famous Fornarina by Raphael and the portrait of Henry VIII attributed to Hans Holbein, now distributed according to a new conceptual system that improves their visibility, both arranging 16th century paintings chronologically and geographically and offering monographic and thematic insights.
Entering from the Bernini atrium, the display includes, for example, the room on "Tradition and devotion", distinguished by the iconography of the Holy family, the room dedicated to Lorenzo Lotto's "The Mystic Marriage of Saint Catherine with Saints", the room on "The gaze in Renaissance painting" which explores the genre of the portrait and Room 17, with the altarpiece "Allegory of the Immaculate Conception" by Giorgio Vasari and workshop, previewed to the public before undergoing delicate restoration work.
The itinerary ends in the Sacchi Room: the works exhibited here are intended to illustrate and present the protagonists of the Barberini family, with painted and sculpted portraits of Urban VIII and his nephews by Gian Lorenzo Bernini, Giuliano Finelli, Lorenzo Ottoni.

Condividi