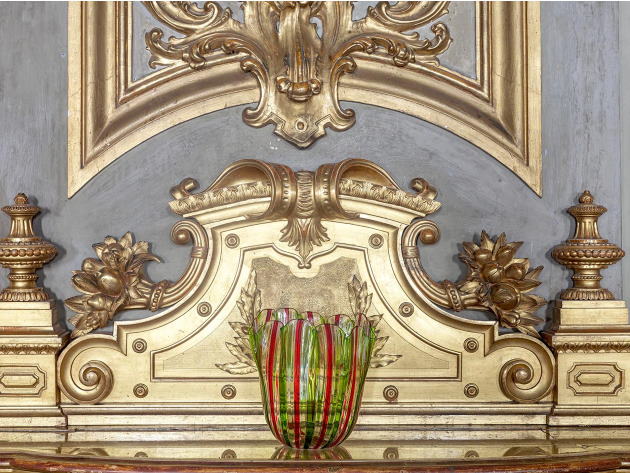 from 6 October 2021
to 31 December 2021
From October, Palazzo del Quirinale has returned to welcome visitors, in compliance with current regulations and with something new: the 2020-2021 edition of Quirinale Contemporaneo, the project included in the visit itinerary that since 2019 integrates the historical heritage of the Palace (but also of the Castelporziano Presidential Estate and Villa Rosebery) with the artistic expressions of the main Italian movements and the most significant artists of the second half of the 20th century and of the 21st century.
Paintings, sculptures, installations, mosaics, photographs but also decorative objects, armchairs, chairs, lamps and tables: while walking in the halls and courtyards of the Palace, to date it is possible to admire 101 works of art and 102 design objects. New entries (27 new works by 17 artists) include Carol Rama with "Senza titolo", the paintings "Per la Spagna" by Emilio Vedova, "Bacco e Arianna" by Carla Accardi, "conTatto" by Michelangelo Pistoletto, a huge silver canvas by Rudolf Stingel wiith the artist's footprints on it, Pino Pascali's "Treno di latta" and Francesco Messina with the green granite statue of the "Giovane Atleta" in the Cortile d'Onore. Ample space is also dedicated to design, one of the most appreciated Italian excellences in the world. Among the 36 new pieces there are, for example, the creations by Franco Albini, Vico Magistretti, Achille Castiglioni, Enzo Mari, Tobia Scarpa, Gaetano Pesce, Davide Groppi and Paola Navone.
Each work arrived at the Quirinale thanks to a direct relationship with the artists or with archives and foundations. All acquisitions took place free of charge, either as a result of donations or thanks to free loans.
Photo: Fulvio Bianconi and Paolo Venini - Fazzoletto tricolore, quirinale.it

Condividi