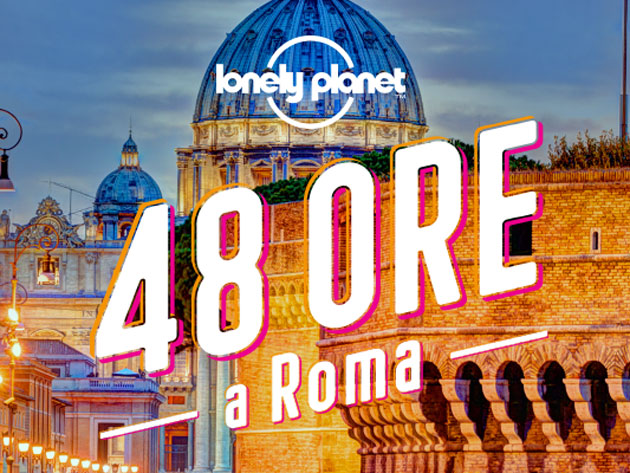 from 12 April 2021
to 31 December 2021
Lonely Planet launches 48 hours in ..., the initiative that travels and tells Italy through its regions and cities, to provide new ideas, and start traveling again and invite Italians to spend at least 48 hours in the chosen place.
Among the scheduled stops, the Lonely Planet project also stops in Rome to give voice to two testimonials who have fallen in love with the Capital and have chosen to live there, because only those who live in the city know all its secrets: the intricate alleys of the historical center, the ancient shops, the views admired during a boat ride instead of from an already known perspective, the creativity and dynamism of the suburbs that normally remain off the consolidated tourist routes.
It doesn't take much to rediscover the eternal heritage of a city with a thousand-year history like Rome to get the most out of your visiting experience. Curiosity and attention are the two necessary ingredients to set out in search of the usual and the unusual. And if you come back to visit us: what has changed and what's new?
Through the articles, videos, photographs, and travel diaries of its authors Lonely Planet 48 hours in ... allows you to realize your perfect visit in just two days, helping you to fine-tune your ideal itinerary. So, you will not miss the best of what Rome offers you because seeing everything is really impossible!
For more information: lonelyplanetitalia.it/48ore

Condividi