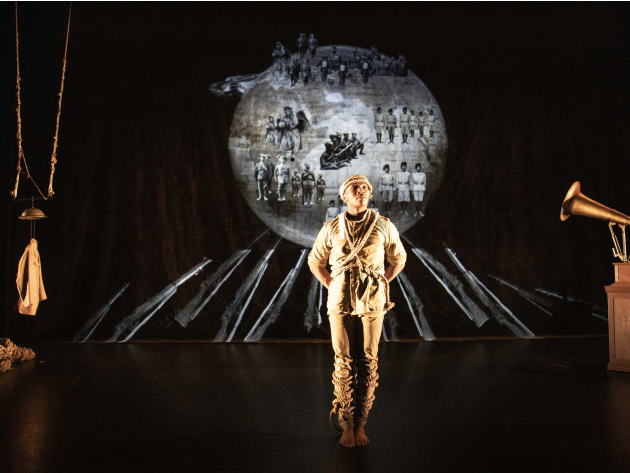 A child-friendly production on war and memory: the Akram Khan Dance Company opens the new edition of Ref Kids & Family with a special dance show dedicated to younger audiences and their families, inspired by the latest and award-winning piece by one of the most famous dancers and choreographers of contemporary dance.
The reinterpretation signed by Sue Buckmaster, Artistic Director of Theatre-Rites and creator of the highly successful Chotto Desh, weaves together stunning choreography by Akram Khan, lighting design by Guy Hoare, costumes by Kimie Nakano and tender and evocative visuals by Lucy Cash, all accompanied by Domenico Angarano's stirring music inspired by Vincenzo Lamagna's original soundtrack.
For each date, two extraordinary dancers are on stage in turn, Guilhem Chatir and Kennedy Junior Muntanga, who accompany the audience in a time-travel journey, exploring the often forgotten and untold stories of World War 1 colonial soldiers, in order to shine light on our present and future. Because how a war begins and ends always depends on who is telling the story.
Informations
POINT (12.4751908 41.9291165)
Contacts
Email:
info@musicaperroma.it
Telephone:
0039 06 80241281
Web site:
http://www.auditorium.com/evento/akram_khan_company-24440.html

Condividi
Location
Akram Khan Company - Chotto Xenox, Viale Pietro De Coubertin, 30
Viale Pietro De Coubertin, 30
41° 55' 44.8212" N, 12° 28' 30.6876" E