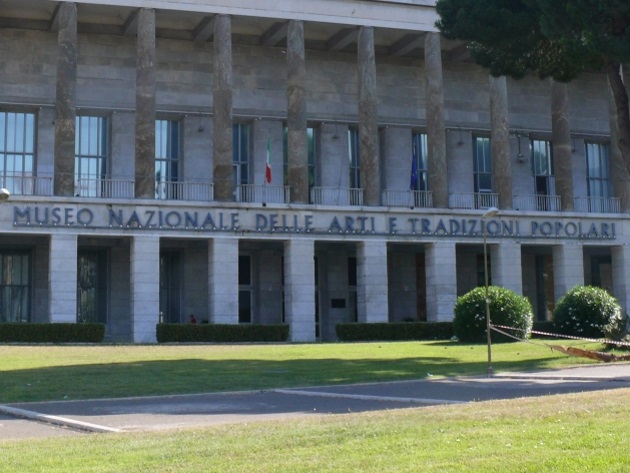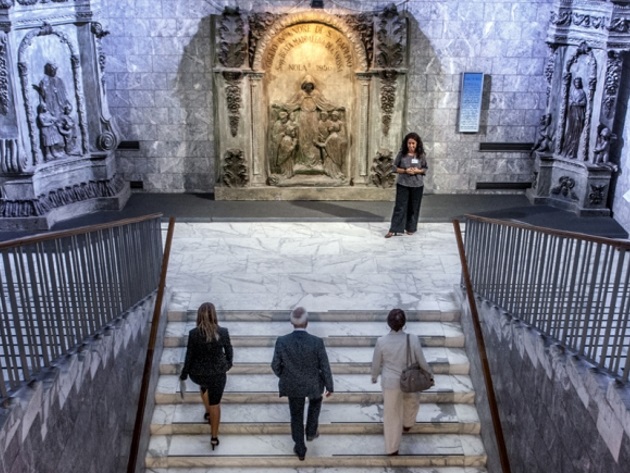 This museum was born from the Italian Ethnography Exhibition held in Rome in 1911 to celebrate the 50th anniversary of the Unification of Italy and was founded by the Italian ethnographer, naturalist and explorer Lamberto Loria.
Inside is a rich collection of testimonies of traditional Italian culture from the 16th to the 20th century: about 700 regional costumes, over 4 thousand jewels and amulets of traditional jewelery, more than 6 thousand wooden artefacts including work tools and folk crafts, about 5 thousand ceramics, mostly Sicilian, paintings on glass from South Tyrol and Sicily, signs and equipments used by street vendors, a rich collection of horns and engraved pumpkins of various origins, several Italian nativity scenes, such as the Neapolitan one from the '700, and over 9 thousand prints and drawings.
The museum is divided into thematic sections: housing, clothing, work, transportation, human life cycle and the year with ceremonies, popular religiosity, street festivals and traditional musical instruments, and is enriched with an interesting audiovisual, photographic and sound documentation.
The building that houses the museum, designed by the architects Castellazzi, Morresi, Vitellozzi, has a rich mosaic decoration, created outside by Enrico Prampolini and inside by the artists Amato, Barillà, Barrera, Bertoletti, Cascella, Cavalli, Colao, Guberti, Varagnolo.
From September 2016, the Museum is part of the MuCiv - Museo delle Civiltà cultural pole, together with the Museo Preistorico Etnografico - Luigi Pigorini, the Museo d'Arte Orientale - Giuseppe Tucci and the Museo dell'Alto Medioevo - Alessandra Vaccaro.
Information
Address
POINT (12.4717323 41.8332344)
Timetables
Tuesday-Sunday 8.00-19.00
Last admission 18.30
Monday closed
For updates please check the  > official website.
Contacts
Email:
mu-civ@beniculturali.it - mbac-mu-civ@mailcert.beniculturali.it
Facebook:
www.facebook.com/museocivilta/
Web site:
www.museocivilta.beniculturali.it/sezioni/museo-arti-tradizioni-popolari.html
Web site:
https://museocivilta.cultura.gov.it/
Services
Archivio fotografico
Biblioteca

Condividi
Location
Museo delle Civiltà - Museo delle arti e tradizioni popolari - Lamberto Loria, Piazza Guglielmo Marconi, 14
Piazza Guglielmo Marconi, 14
41° 49' 59.6424" N, 12° 28' 18.2352" E
To find out about all accessibility services, visit the Rome accessible section.