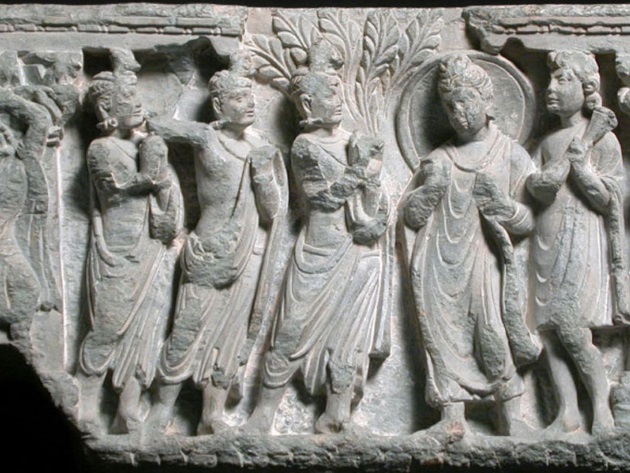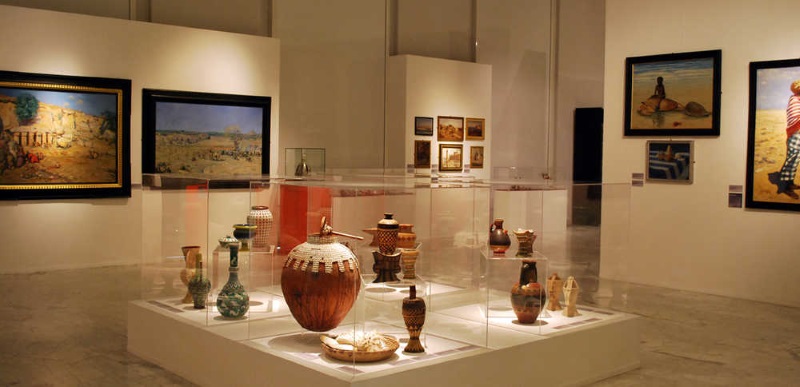 The museum, named after Giuseppe Tucci (1894-1984), one of the greatest orientalists of the 20th century, was transferred from the historic seat of Palazzo Brancaccio in Via Merulana to the Eur district, inside the Palazzo delle Scienze.
Currently, pending the definitive re-fitting planned for the end of 2019, it is possible to visit the temporary exhibition "Open for works", a collection of over 650 objects exhibited in the rooms of the Pigorini Museum.
The collection was formed with state purchases, exchanges, donations and with artifacts and art objects reported by the ISMEO (Italian Institute for the Middle and Far East), today IsIAO (Italian Institute for Africa and the 'Oriente), archaeological missions in Iran, Afghanistan, Pakistan.
The permanent exhibition is divided into the following sections: Ancient Near and Middle East, India, Gandhara, Tibet (which materials displayed in the museum are among the most important in the world) and Nepal, Southeast Asia and the Far East.
Among the finds, which include jewels, vases and objects in copper, bronze and iron, ceramics, metal works, miniature, manuscripts, numismatics, textile art, glass, weapons, armors and woods, we note the Iranian and Pakistani artifacts from the IV-I millennium BC, Tibetan cloth paintings, Buddhist, Khmer and Indian sculptures, Chinese ritual vessels from the Shang and Zhou dynasty and Japanese woodcuts.
From September 2016, the Museum is part of the MuCiv - Museo delle Civiltà cultural pole, together with the Museo Preistorico Etnografico - Luigi Pigorini, the Museo delle Arti e Tradizioni Popolari - Lamberto Loria and the Museo dell'Alto Medioevo - Alessandra Vaccaro.
Information
Address
POINT (12.4717471 41.8322982)
Timetables
Tuesday-Sunday 8.00-19.00
Last admission 18.30
Monday closed
For updates please check the  > official website
Contacts
Email:
mu-civ@beniculturali.it - mbac-mu-civ@mailcert.beniculturali.it
Facebook:
www.facebook.com/museocivilta
Instagram:
www.instagram.com/museodellecivilta
Twitter:
http://twitter.com/museocivilta
Web site:
https://museocivilta.cultura.gov.it/
Web site:
https://museocivilta.cultura.gov.it/museo-gtucci

Condividi
Location
Museo delle Civiltà - Museo d'arte orientale Giuseppe Tucci, Piazza Guglielmo Marconi, 14
Piazza Guglielmo Marconi, 14
41° 49' 56.2728" N, 12° 28' 18.2892" E
To find out about all accessibility services, visit the Rome accessible section.