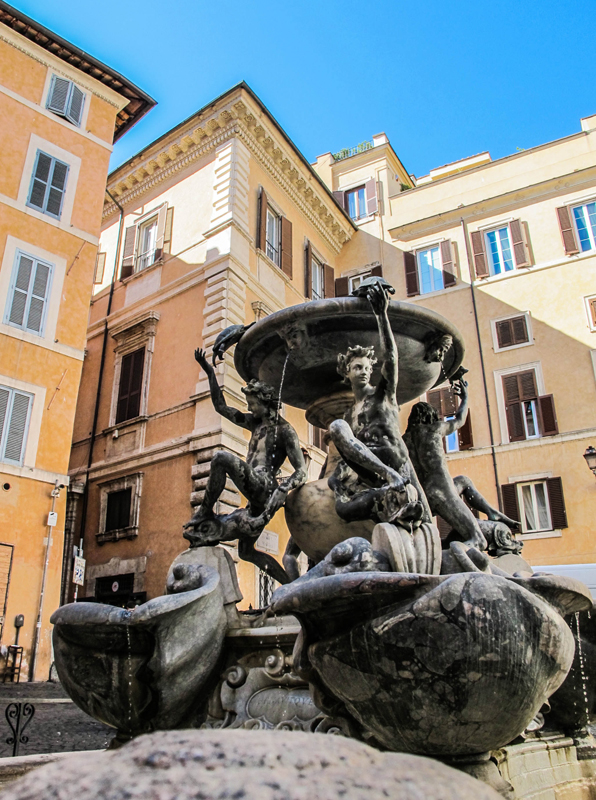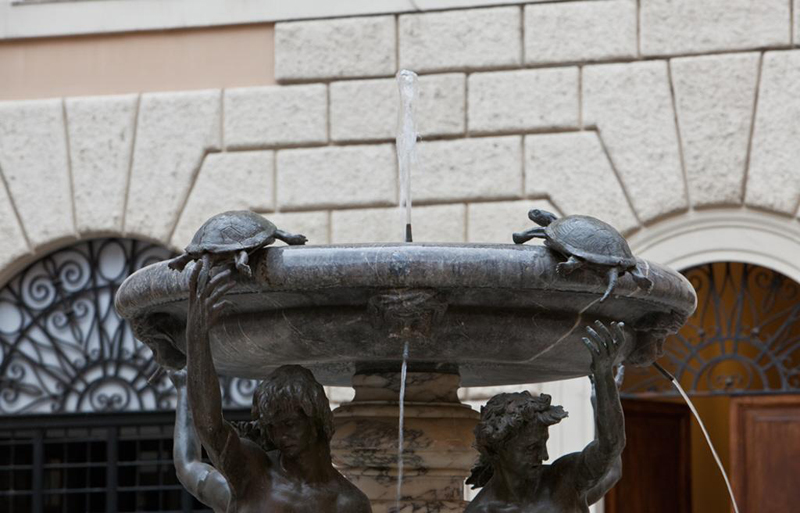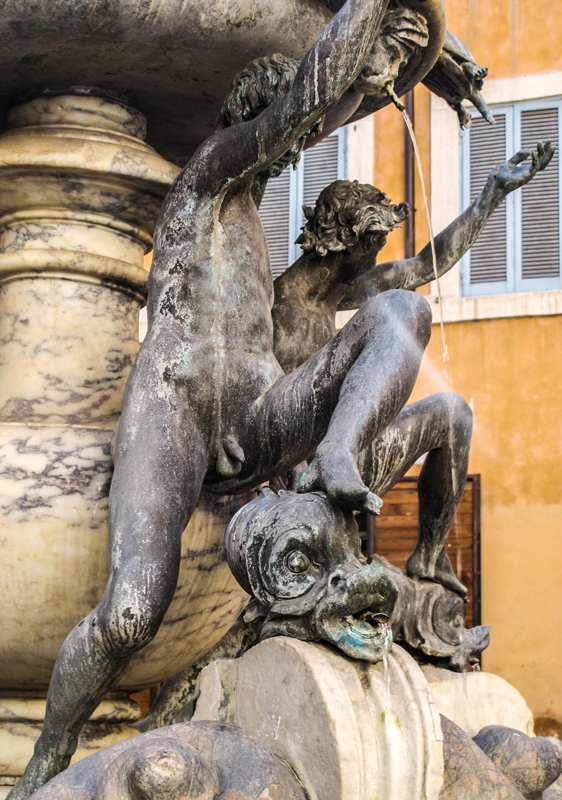 In the heart of Renaissance Rome, and within the Jewish quarter of Rome, this small square is surrounded by noble palaces. Overlooking it are: Palazzo Costaguti, whose interior has beautifully frescoed ceilings by Guercino, Domenichino, Lanfranco and others; the low unadorned facades of the two oldest Mattei palaces built one at the end of the fifteenth century, the other in the first half of the sixteenth century, probably by Nanni di Baccio Bigio for Mattei's sons.
In the centre of the small square is one of the most beautiful fountains in Rome: the Fountain of Turtles, built in the second half of the 16th century to a design by Giacomo Della Porta and with bronze sculptures by Taddeo Landini. In the centre of the basin at ground level, a decorated pedestal supports four African marble shells that receive water from dolphins, on which four Ephebians rest their feet in the act of pushing four turtles towards the edge of the marble basin.
The turtles, probably added by Gian Lorenzo Bernini in 1658 following the restoration carried out on the fountain at the time of Pope Alexander VII Chigi (1655-1667), were the object of repeated thefts as in 1906, 1944 and, recently, 1981. The turtles currently visible are copies of the originals preserved, in number of three surviving specimens, in the Capitoline Museums.
Information
Address
POINT (12.4774561 41.8937818)

Condividi
Location
Piazza Mattei, Piazza Mattei
41° 53' 37.6152" N, 12° 28' 38.8416" E
To find out about all accessibility services, visit the Rome accessible section.