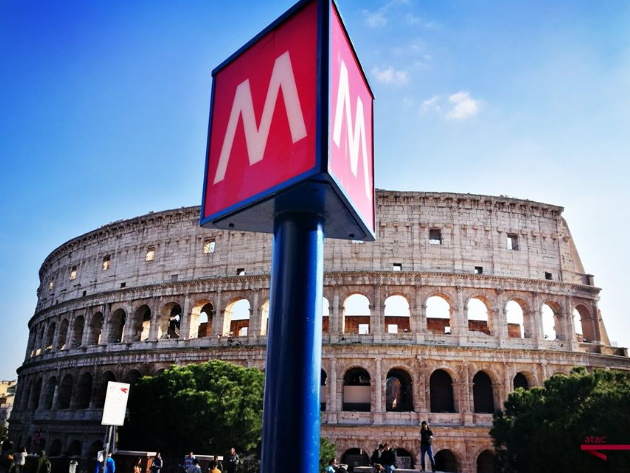 To limit the risk of Coronavirus infections, below you can find the guidelines and recommendations for travelling safely and moving around the city.
PLEASE NOTE: Until 31 March 2022, the Super Green Pass is required for medium- and long-distance transport (trains, ships, ferries, buses and scheduled coaches that connect two or more regions), regional trains, local public transport (buses, metro, trams) and buses and coaches used for rental services with driver. This provision does not apply to children under the age of 12 and persons who cannot vaccinate themselves for health reasons (based on appropriate medical certification). It is also mandatory to wear FFP2 respiratory protection masks.
BUSES, TRAMS, UNDERGROUND, AND TROLLEYBUSES
Remembering that the maximum capacity granted to buses, subways, and trams is 80% of the seats, we invite you to comply with the following provisions during your daily journeys by public transport.
Do not use public transport if you have symptoms of acute respiratory infections (fever, cough, cold).
Where possible, buy tickets electronically, online, or via the app.
Follow the signs and routes indicated inside the stations or at stops, always keeping a distance of at least one meter from other people.
Use the vehicle access doors as indicated for getting on and off, respecting the interpersonal safety distance of 1 meter.
Sit only in permitted places, keeping a distance from the other occupants, where required.
Avoid approaching or asking the driver for information.
During the trip, clean your hands frequently and avoid touching your face.
TRAINS
Frequently sanitize your hands, also using the special dispensers on board the train, and avoid touching your face.
Always respect social distance even when sitting in your seat.
Trains have a passenger capacity of 80%. On trains with HEPA filter, passenger capacity is at 100%.
The staff uses protection systems for the safety of all on board.
Your ticket is verified in contactless mode; prepare it in time and show the code to the conductor.
Prepare in time to get off the train, following the indicated route to the exit door. Do not stand near the doors.
For more information: www.trenitalia.com, www.italotreno.it
PLANES
For the air transport sector, specific containment measures must be observed concerning both the correct use of terminals and aircraft.
Always wear a mask to protect your nose and mouth, even for the duration of the trip. For routes longer than four hours, your template must be replaced.
Follow the indicated routes inside the airport.
Maintain an interpersonal distance of 1 meter onboard aircraft, inside terminals, and all other airport facilities (passenger transport buses).
You can waive the interpersonal spacing of 1 meter onboard if the air is renewed every three minutes, the flows are vertical, and HEPA filters are adopted. These precautions allow a very high purification of the air if specific health safety protocols are adopted, which provide for temperature measurement before access to the aircraft and prohibit boarding in the event of temperatures above 37.5 ° C.
Sanitize your hands often.
The EU digital COVID Certificate is required for all airplanes serving domestic and international destinations.
For more information: www.adr.it
TAXICABS AND NCC (rental with driver)
To use these services, you must comply with the rules in force:
You cannot sit next to the taxi driver.
You must wear a protective mask.
In vehicles approved for the transport of 5 people, no more than two passengers can be carried in the rear seat; on vehicles approved for the transport of six or more people, no more than two passengers are allowed for each row of seats.