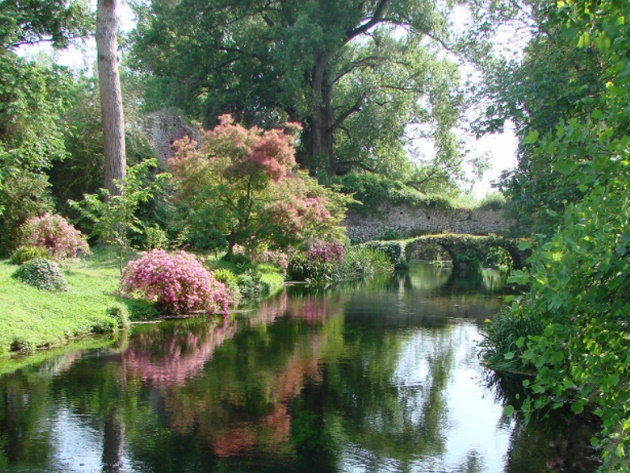 from 15 March 2023
to 1 November 2023
"The most beautiful and romantic garden in the world" (New York Times). The oasis created by the Caetani family on the ruins of the ancient medieval town of Ninfa, declared a Natural Monument by the Lazio Region in 2020, reopens every holiday and weekend from 18 March to 1 November 2023.
It is a unique emotion to walk again in the approximately eight hectares of this astonishing garden with over 1300 plants from around the world.
Nineteen varieties of magnolia, birches, aquatic irises, Japanese maples, and the spectacular blooming of the ornamental cherry trees create a unique atmosphere in this dream place, where, among streams and ponds, great writers such as Virginia Woolf, Truman Capote, Ungaretti, Moravia, have found inspiration for their immortal creations.
To preserve the delicate environmental balance, you can visit the Garden of Ninfa only on certain days of the year with a guided tour and compulsory booking on the official website, on which you can also purchase tickets for the nearby Caetani Castle in Sermoneta.

Condividi