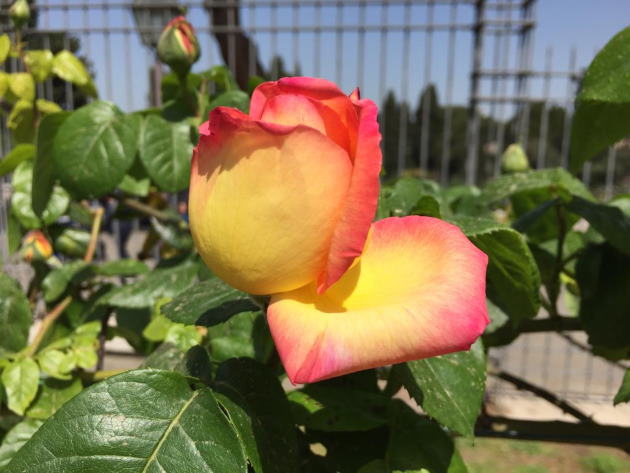 from 10 October 2021
to 24 October 2021
Scents and colors with a gorgeous witchy autumn light. From 10 to 24 October, the Roseto di Roma Capitale opens its gates to the public: for two weeks, every day, including holidays, from 8.30 am to 5.30 pm, it will be possible to admire one of the most extraordinary botanical collections with ancient and modern varieties of autumn flowering roses.
A place unique in the world for its spectacular location and with a magnificent view that goes from the Circus Maximus to the Palatine Hill, the bell tower of Santa Maria in Cosmedin and the Vittoriano, the Roseto hosts over a thousand varieties of ancient and modern roses from all over the world, from the Far East to South Africa, from New Zealand to the Americas. Some species of botanical roses date back as far as 40 million years ago, but each flower boasts a unique beauty.
Admission to the Rome's Roseto is free. It is possible to book a guided tour by sending an email to rosetoromacapitale@comune.roma.it.

Condividi