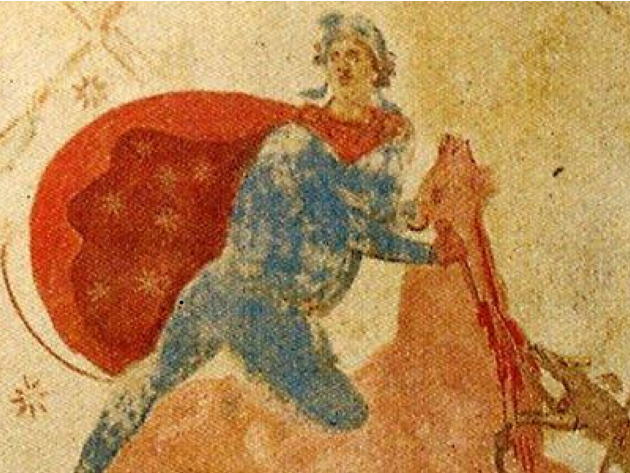 from 13 November 2021
to 31 January 2022
Its discovery dates back to 1936 and, also thanks to its state of preservation, it is a valuable documentation of the mystery cult of Eastern origins that bore so many points of resemblance to Christianity. A fascinating and mysterious little monument that reopens to visitors from 13 November, with visits organized in the so-called Barberini Mithraeum by Rome's Special Superintendency every second and fourth Saturday of the month.
A secret place that was open only to the followers of the god Mithras, the small underground building dates back to the 3rd century, the period of maximum diffusion of Mithraic cults in Rome, even if it reused earlier buildings of the 2nd century AD. It consists of a long rectangular room and has a complex and interesting fresco decoration with ten votive boards shedding light on the history and the sacred feats of Mithras. The central stinking fresco is a rare initiation scene, the taurobolium where Mithras, flanked as usual by Cautes and Cautopates, ritually kills the bull.
For information on the Mithraeum see Rome's Superintendency website. For reservation, see Coopculture website. 
Photo coopculture.it

Condividi