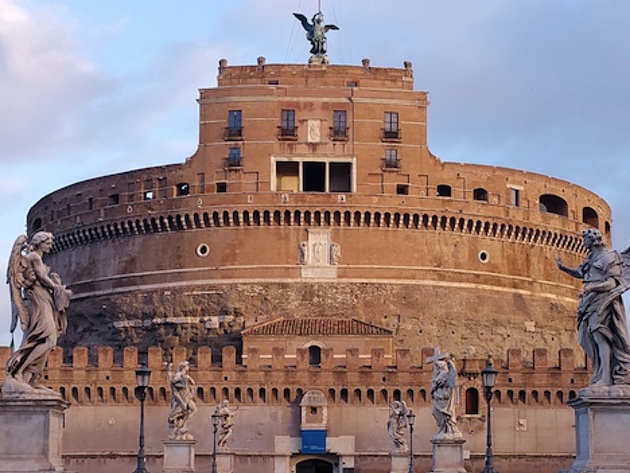 The festival of dance, music and entertainment, organized by the Directorate of the State Museums of the City of Rome, the National Museum of Castel Sant'Angelo and the Passetto di Borgo, directed by Mariastella Margozzi, I back as every year for one of the most evocative events of the summer.
The program, which represents a trait d'union between art places and art itself, this year is more varied than ever; among the most important events, we point out: Smarrita E Soave - Adriano, poet, among poets by and with Roberto Latini, music by Gianluca Misti; an evening dedicated to the "animula vagula, blandula" of the emperor Hadrian, inside the monument dedicated to him. The angel and the Fly - comments on the theater of the great mystics is instead a conference-show curated by Massimiliano Civica, an evening of stories, jokes and funny riddles used by the great masters of the West and the East to impart deep teachings. The immortal arias of Giacomo Puccini's Tosca opera are protagonists with Arie di Tosca a Castello with Angela Nicoli, Salvatore Cordella, Angelo Nardinocchi accompanied by the EntrActe Orchestra conducted by Maestro Silvano Corsi and produced by the Parmidia Cultural Association.
A show suitable for an audience of children and adults of and with Sergio Bini, called Bustric, entitled Il Circo delle Pulci (The Circus of the Fleas), a game of perspectives between the infinitely small and the infinitely large, magic of simple but incomprehensible and surprising tricks. The Angeli Ribbelli (Rebel Angels) show gives voice to the irriverent and sharp verses of two of the greatest Roman poets: Giuseppe Gioachino Belli and Carlo Alberto Salustri called Trilussa.
Also noteworthy is the Avion Travel concert, and to close with a flourish, Mozart Musica e Lettere (Mozart Music and Letters) show which sees the return to the castle of the Trio Amadei (violin, cello and piano) with Patrizio Dall'Argine as narrator and puppets.
Photo credits: courtesy of Castel Sant'Angelo Castle Facebook Page
Informations
When
from 1 July 2022
to 25 September 2022
POINT (12.466296755527 41.903164394307)
Contacts
Facebook:
www.facebook.com/MuseoCastelSantAngelo
Instagram:
www.instagram.com/castelsantangelo
Web site:
www.beniculturali.it/evento/sotto-langelo-di-castello
YouTube:
www.youtube.com/c/DirezioneMuseiStatalidellaCittàdiRoma
Timetables
Dal 1° luglio al 25 settembre 2022
Cortile Alessandro VI
Orario spettacolo ore 21.00
Ad eccezione:
- Miss Lala al Circo Fernando / live music nella Sala delle Colonne ore 19.00 - 20.15 - 21.30
- MicroDanze e Roberto Capucci L'uomo che danza progetti/eventi itineranti ore 19.30 - 20.30 - 21.30
Nei giorni di spettacolo è possibile visitare il Castel Sant'Angelo fino alle ore 23.00.
> Programma
Il programma potrebbe subire variazioni

Condividi
Location
Sotto l'Angelo di Castello: danza, musica, spettacolo, Lungotevere Castello, 50
41° 54' 11.3904" N, 12° 27' 58.6692" E