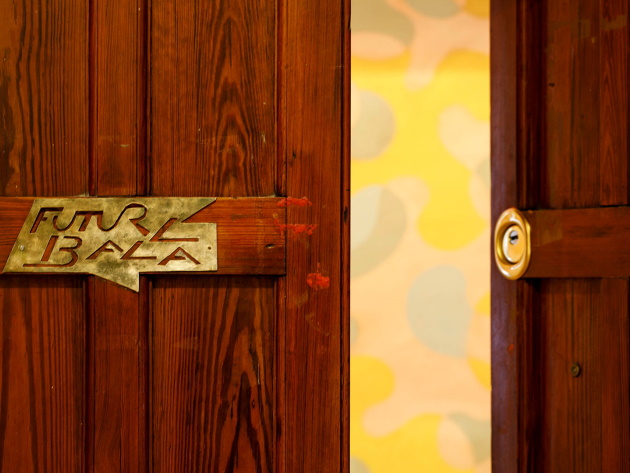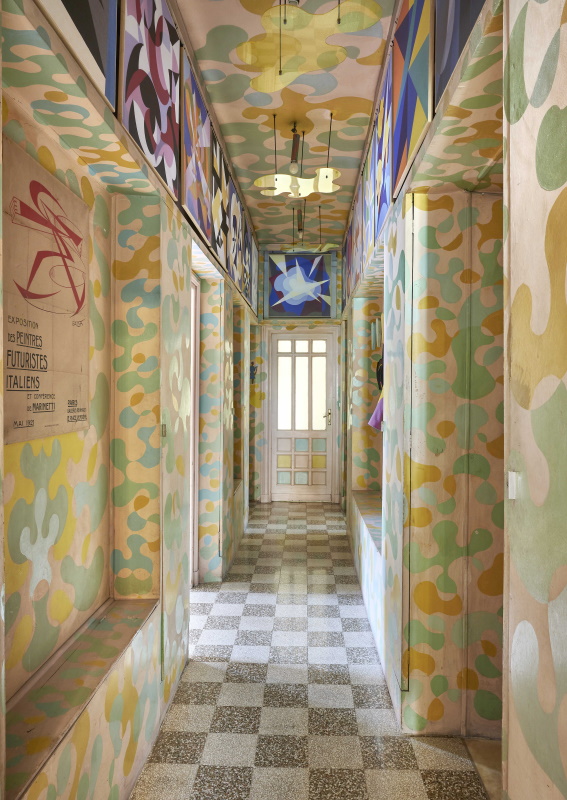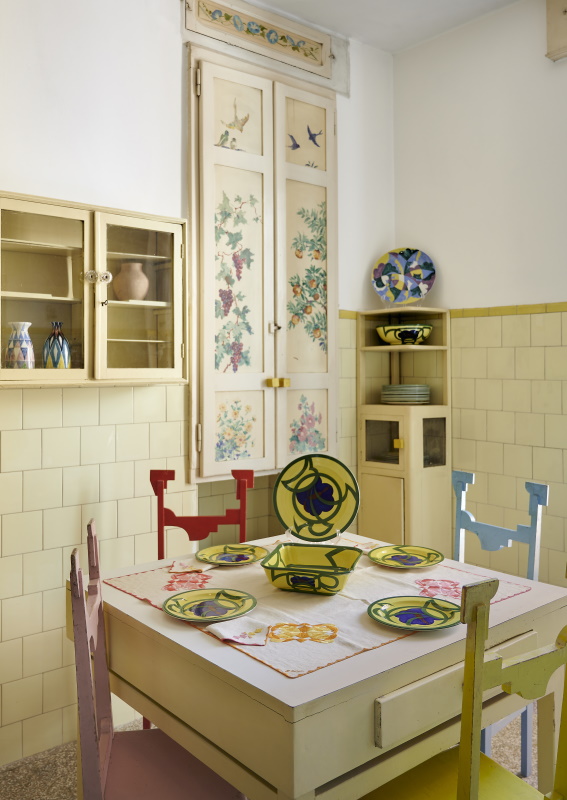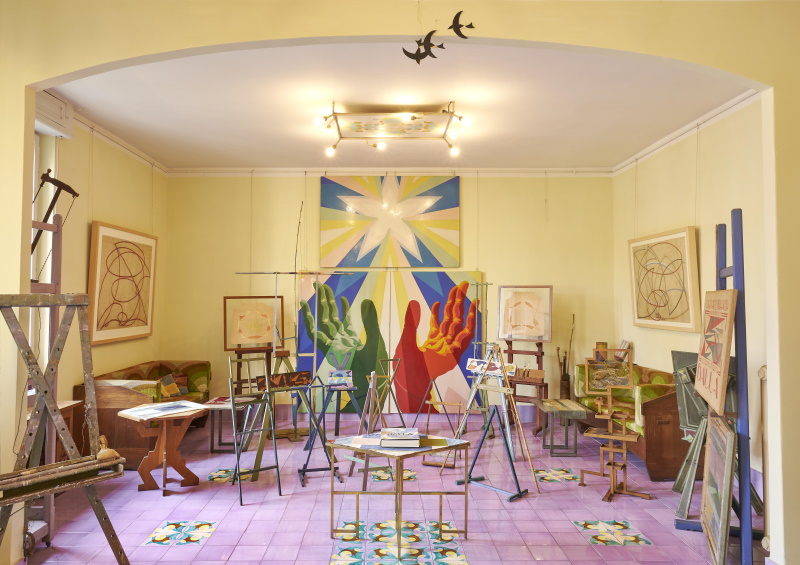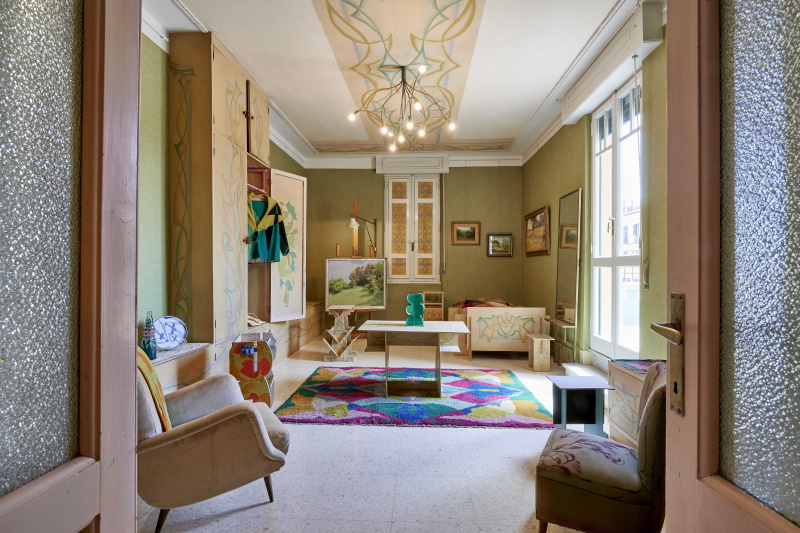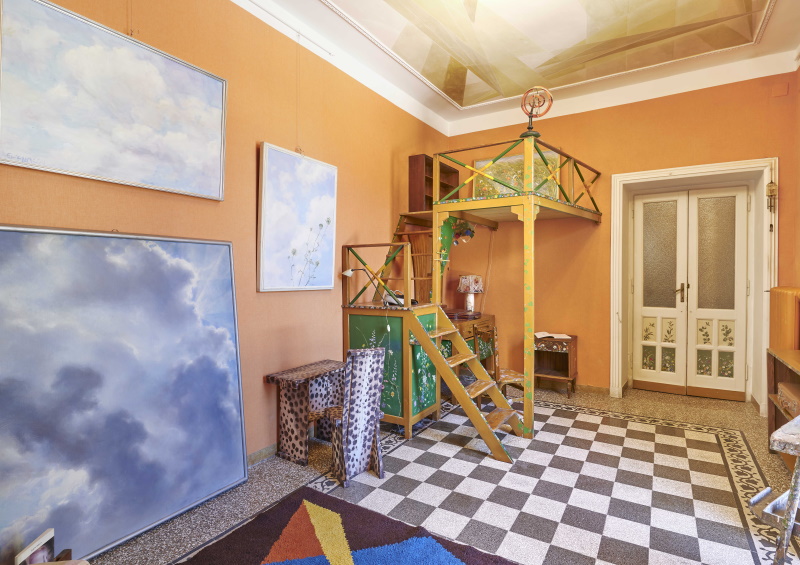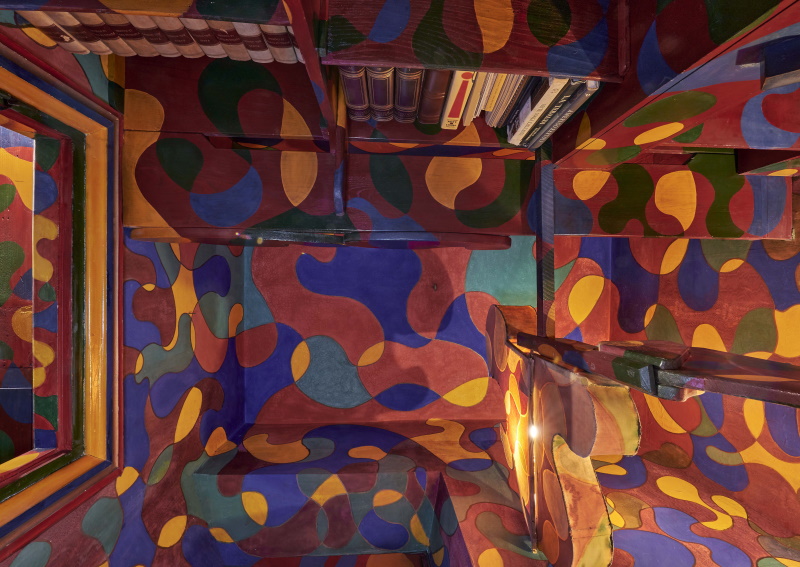 An anonymous and bourgeois apartment transformed into a real work of art. In June 1929, Giacomo Balla moved with his wife Elisa Marcucci and their two daughters Luce and Elica into their home at number 39B Via Oslavia in the Della Vittoria district of Rome. They entered reluctantly but it will become their home for life, a universe full of light, colors, shapes and movement that reflects the ideas expressed in the manifesto on the Futurist Reconstruction of the Universe signed by Giacomo Balla and Fortunato Depero in 1915.
The manifesto expressed the need for a total art that influences existence through a radical transformation of the environment: the painter's house thus became a laboratory for experimentation made up of painted walls and doors, a workshop in which paintings, drawings, sculptures coexist with furniture and fittings, tools, clothes and many other objects designed by Balla, a unique and kaleidoscopic total project in which functionality and aesthetics create a new and vital union.
Art invests everything, and the objects designed and built for everyday use – tables, chairs, shelves, easels, ashtrays, plates, tiles – make the apartment a magical place of metamorphosis. Casa Balla, the intellectual salon for many personalities from the world of art and culture, closed its doors with the Elica and Luce's passing in the nineties. Declared a place of cultural interest by the Ministry of Culture in 2004, it was opened to the public for the first time in June 2021 in conjunction with the exhibition "Casa Balla. Dalla casa all'universo e ritorno", organized by the MAXXI museum on the occasion of the 150th anniversary of the artist's birth. The great success of the initiative led to the decision to extend the opening of the house to the whole of 2022, in order to satisfy the curiosity of those who have not yet been able to admire such a treasure.
You may also be interested in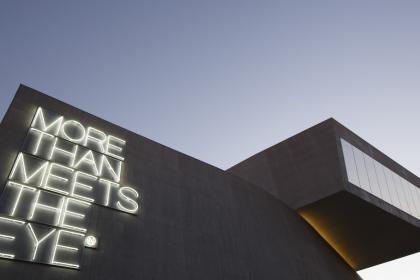 MAXXI - Museo Nazionale delle Arti del XXI secolo

Condividi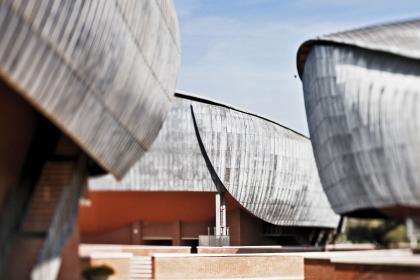 Auditorium Parco della Musica Ennio Morricone

Condividi
Informations
When
from 2 December 2021
to 31 December 2022
POINT (12.46178 41.91854)
Contacts
Online purchase:
www.boxol.it/maxxiart/it/advertise/casa-balla-dalla-casa-alluniverso-e-ritorno/379672
Web site:
https://maxxi.archeoares.it/mostre/casa-balla
Timetables
Dal giovedì alla domenica
Orario visite: 10.00 – 11.00 – 12.00 / 15.00 – 16.00 – 17.00 – 18.00
Durata visita: 45 minuti
Capienza massima: 12 visitatori per turno
Per eventuali aggiornamenti visitare il > sito
Giorni di chiusura
Monday, Tuesday, Wednesday

Condividi
Location
Casa di Giacomo Balla - Apertura straordinaria, Via Oslavia, 39 B
41° 55' 6.744" N, 12° 27' 42.408" E