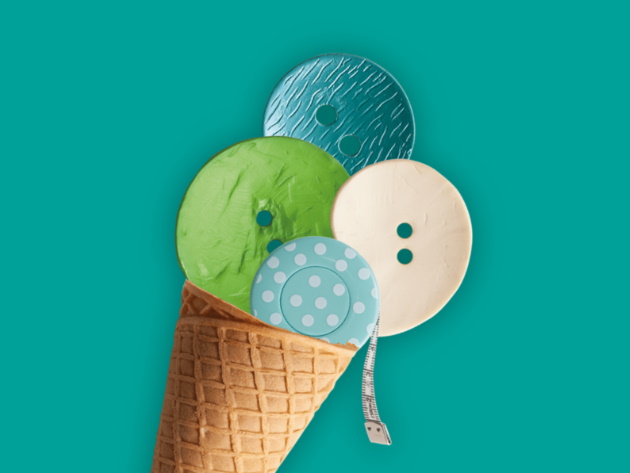 Abilmente it is the festival of creativity dedicated to Do It Yourself. A unique place where traditional DIY worlds meet: Scrapbooking, Decoupage, Patchwork, Creative Sewing, Home decor, Cross Stitch and Embroidery, Bijoux, Cake Design, Decoration, 3D Printing, Fine Arts, Miniatures, DIY Tailoring.
If you are creative and curious or looking for inspiration and new ideas to develop your manual skills, Abilmente is the right place for you.
Many demos, contests, courses, workshops, challenges, live shows with demonstrations of the most skilled creatives of the moment await you. The scheduled classes allow you to challenge yourself to improve your do-it-yourself techniques or even learn them from scratch.
And again, specialized exhibitors are present at Abilmente, with all the products and materials you need for your DIY creations.
Not to be missed, the exhibitions and installations of the gurus of creativity with whom you can talk to exchange tips and tricks for your DIY on different techniques: from creative sewing to crochet, from mixed media to origami, from bead crochet to creative recycling.
Space also for children with creative workshops tailored for them, animated readings, and family-proof creativity.
Informations
When
from 23 September 2021
to 26 September 2021
POINT (12.326656 41.8064204)
Contacts
Email:
abilmente@iegexpo.it
Web site:
www.abilmente.org/roma
Web site:
www.fieraroma.it/evento/abilmente-roma-2021
Timetables
dal 23 al 26 settembre 2021
dalle ore 9.00 alle ore 18.30
LE DATE POTREBBERO SUBIRE VARIAZIONI si consiglia di verificare sul sito ufficiale

Condividi
Location
Abilmente Roma 2021, Via Portuense, 1645
41° 48' 23.112" N, 12° 19' 35.9616" E