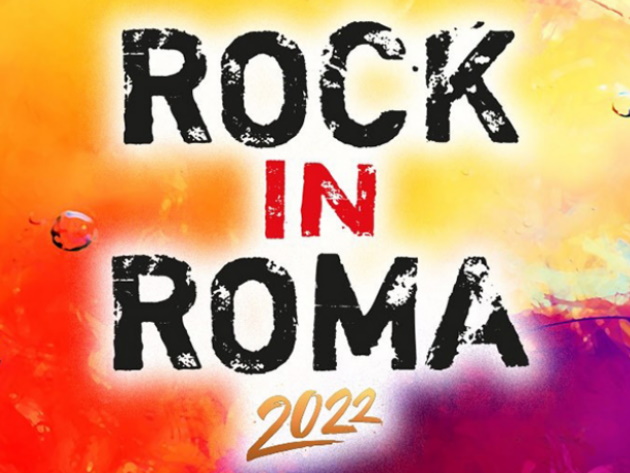 Get ready for two crackling months because great live music is back in the Capital.
Now in its 12th year, over the past decade, Rock in Roma has entertained more than 2 million passionates with truly unforgettable concerts and performances by legendary artists such as Roger Waters, The Rolling Stones, Bruce Springsteen, Metallica, Muse, David Gilmour, Radiohead, Iron Maiden, Neil Young, The Cure, Lenny Kravitz, Red Hot Chili Peppers, Green Day, and Linkin Park. 
After two years of stop due to the pandemic, Rock in Roma, one of the world's largest and most anticipated music festivals, restarts with two months of unmissable concerts in three historic locations. Ippodromo delle Capannelle, Circus Maximus, and the Cavea of the Auditorium Parco della Musica Ennio Morricone are ready to host the most beloved artists on the Italian and international scene, such as Blanco, Måneskin, both already sold out, Achille Lauro, Ozuna, Caparezza, Patti Smith, and The Chemical Brothers.
A heterogeneous lineup that ranges between musical genres and highly successful artists to satisfy the tastes of an increasingly demanding and varied audience and keep up with the latest trends dictated by the market.
So, rendezvous on 10 June with the Noyz Narcos's inaugural concert, acclaimed Roman rapper, ready to perform his biting lyrics on the Ippodromo delle Capannelle stage. 
The other artists in concert on the red and black stage at the Ippodromo delle Capannelle are Achille Lauro (12 July), Anuel Aa (16 July), Aries (6 July), Blanco (27-28 July), Caparezza (23 July), Carl Brave (15 July), Cigarettes After Sex (28 June), Ernia (1 July), Frah Quintale (20 July), Gazzelle (22 July), Gemitaiz (18 June), Gianluca Grignani (13 July), God Is An Astronaut (7 July), Gue (26 June), La Rappresentante Di Lista + Rovere (23 June), Lazza (21 June), Leon Faun + Mambolosco + Villabanks (11 June), Litfiba (18 July), Madame (5 July), Madman (3 July), Mecna + Coco (16 June), Ozuna (21 July), Psicologi (17 June), Queen At The Opera (25 June), Rkomi (30 July), Rondodasosa + Baby Gang (10 July), Shiva + Paky + Rhove (24 June), Suicidal Tendencies (27 June), Testament + Exodus + Death Angel + Heathen (19 July), The Chemical Brothers (8 July), Willie Peyote (30 June).
The Auditorium Parco della Musica's Cavea stage, an architectural masterpiece by Renzo Piano, awaits Skunk Anansie on 29 June, Brunori Sas on 30 June, the legendary Deep Purple on 2 July, Herbie Hancock on 13 July, the Patti Smith Quartet on 27 July, and Paul Weller on 11 September. 
On 9 July, Circus Maximus, the largest building for public entertainment in antiquity, hosts the special event featuring the now-famous Måneskin, the young Roman band now an international rock revelation.
 
Informations
When
from 10 June 2022
to 11 September 2022
Contacts
Email:
info@rockinroma.com
Facebook:
www.facebook.com/rockinroma
Instagram:
www.instagram.com/rockinroma
Telephone:
Call Center TicketOne 892.101 (LU-VE: 8-21, SA: 9-17,30, DO: chiuso)
Web site:
www.rockinroma.com
Timetables
Dal 10 giugno all'11 settembre 2022

Condividi