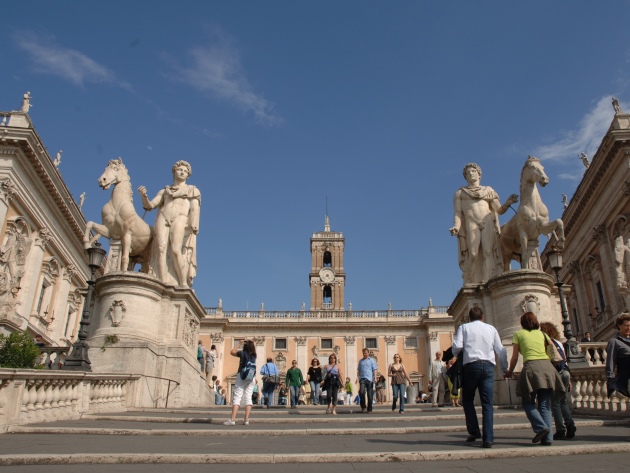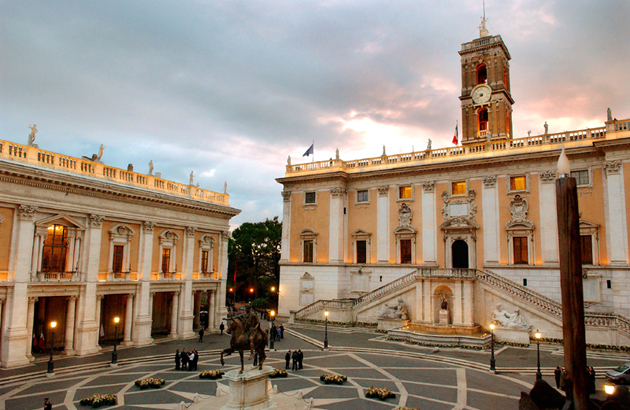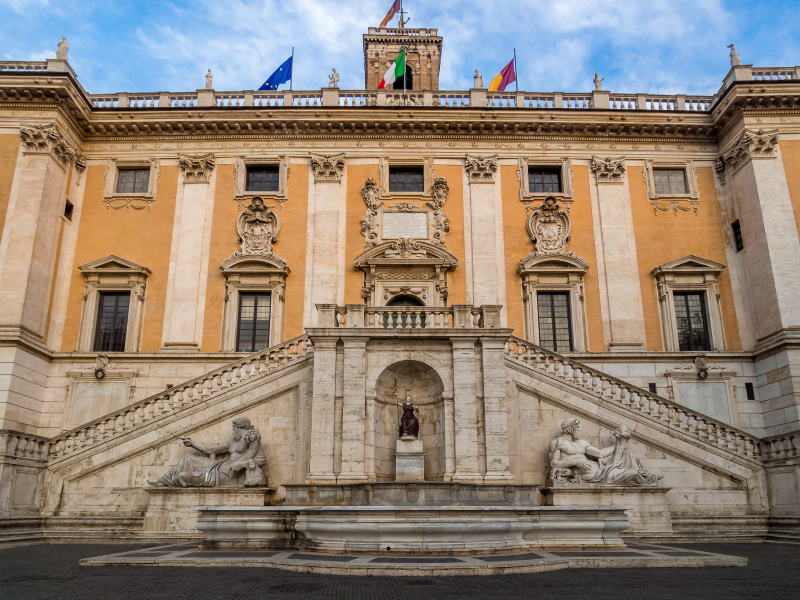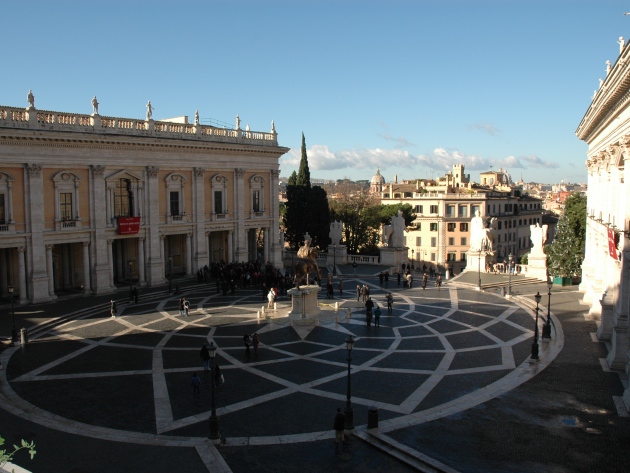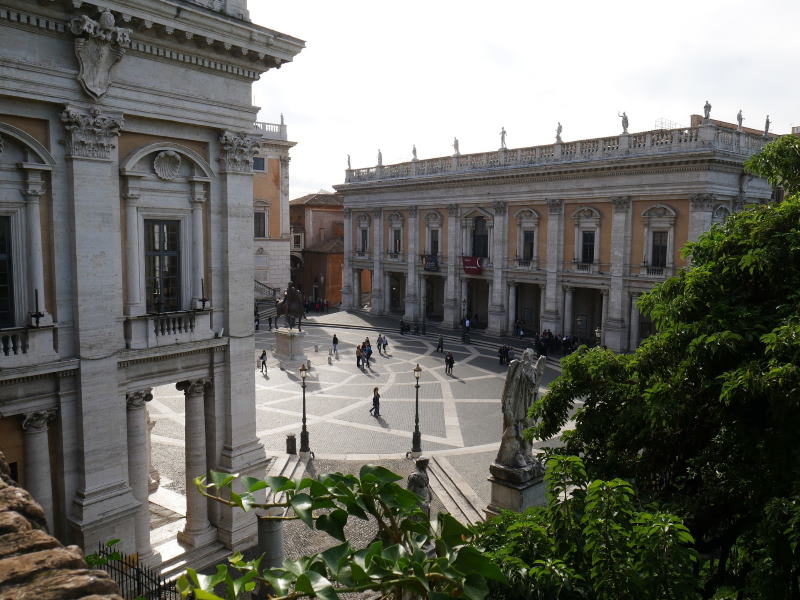 While being the lowest and smallest of the seven hills of Rome (The Aventino, Capitoline, Caeline, Esquiline, Palatine, Quirinale, Viminale), the Capitoline is perhaps the most closely bound to the city's history, as it has been the hub of Rome's political and religious life since ancient times. Today the Michaelangelo piazza, reached by climbing a splendid  flight of steps, is encircled by two identical buildings (Palazzo dei Conservatori and Palazzo Nuovo, home to the Capitoline Museum) and Palazzo Senatorio, which serves as the seat of the Mayor of Rome. The bell tower of Palazzo Senatorio, built on a project by Martino Longhi the Elder in the last quarter of the sixteenth century, housed the famous Patarina bell, that was brought here in 1200 from Viterbo to which it was stolen, and was used to summon the municipal councils or summon the people for extraordinary events. The present bell dates back to the nineteenth century, but continues to be called Patarina and plays on the occasion of the election of the mayor of Rome and the anniversary of Rome on 21 April. 
You may also be interested in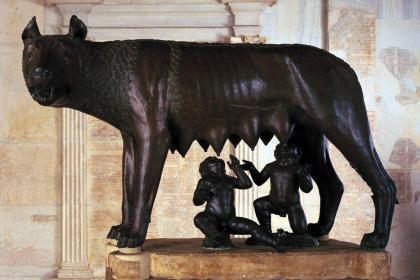 Condividi
The Trajan's Markets - The Museum of the Imperial Fora

Condividi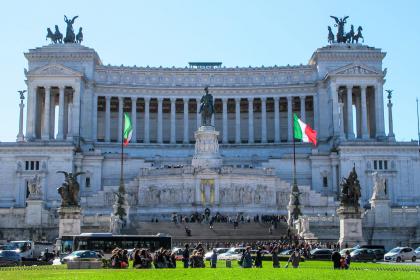 Condividi
Information
Address
POINT (12.482923 41.893366)

Condividi
Location
Campidoglio, Piazza del Campidoglio
41° 53' 36.1176" N, 12° 28' 58.5228" E
To find out about all accessibility services, visit the Rome accessible section.