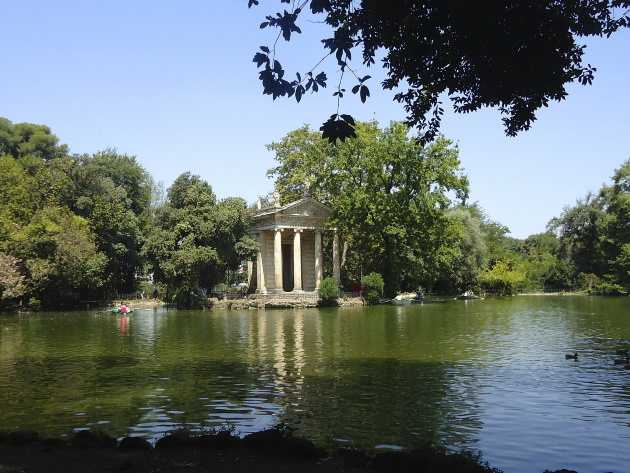 In the white zones and exclusively outdoor, the face mask is no longer mandatory. Face masks are always mandatory when interpersonal distancing cannot be guaranteed, in case of gatherings or crowds, and in compliance with the provisions. You are always required to carry a face mask with you.
The latest anti-contagion regulations do not provide for hourly traffic restrictions.
The conditions to access the indicated places may vary according to the stringent measures to contain and contrast the spread of Covid-19, in force from time to time.
PARKS, VILLAS, AND GARDENS
You can enjoy the city's green heritage, unless otherwise provided by the Municipality and the Region, always with caution and in compliance with safety measures and distances. You can attend parks, villas, and gardens as long as you maintain the interpersonal distance of one meter, in case of motor activity or walks, and two meters for individual sporting activities. Gatherings are forbidden - no picnics, barbecues, and the like. Play areas dedicated to children are prohibited.
SHOPPING STREETS, MEETING PLACES, PROMENADES, AND STROLLS
The shops are only open if Rome is in a white, yellow, and orange zone. If you go out for a walk in the city or on the seafront, when allowed, we remind you that there is a general ban on gathering. Remember the obligation to maintain an interpersonal distance of at least 1 meter.
MARKETS AND FAIRS
In the markets, you must maintain an interpersonal distance of at least 1 meter. Cohabitants can stay at a shorter distance than indicated.
The accesses are regulated and staggered according to the available spaces, differentiating, where possible, the entry and exit routes.
The use of "disposable" gloves is mandatory in purchasing activities, in particular for food and beverages.
You are always required to wear a face mask.