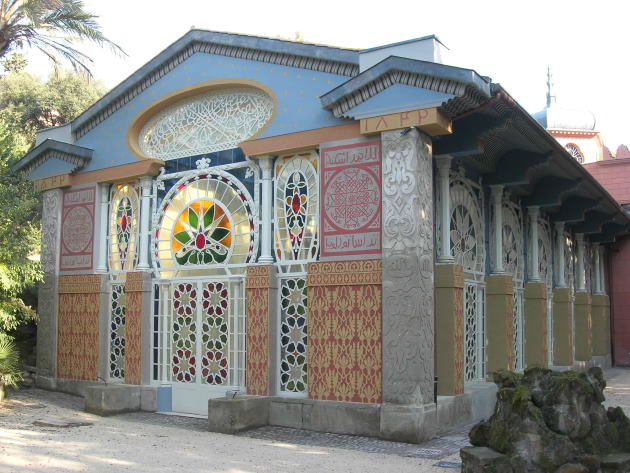 from 25 August 2021
to 31 October 2021
A profusion of stuccoes, polychrome glass, carved stones, blue, yellow and ocher colored decorations: commissioned in the first half of the 19th century to the architect Giuseppe Jappelli by Prince Alessandro Torlonia, the Serra and the Moresca Tower are one of the many marvels of Villa Torlonia. Following the completion of the restoration work, they will finally open to the public from the end of November.
With its Moorish-style architecture inspired by the Alhambra in Granada, the Serra was a spectacular garden pavilion, intended to accommodate exotic and rare plants but also spectacular events. The Tower was instead reserved for more intimate meetings, for a few participants, invited by the Prince in the lavish dining room on the top floor. Between the Tower and the Serra, Jappelli had then built an artificial grotto, largely demolished in 1908, with ponds and suspended wooden paths, only partially preserved.
The first phase of restoration of the buildings, completed in 2013, involved both the structural and the decorative parts, both compromised by years of neglect and rebuilt also thanks to documents and images of the time. With the latest works, still in progress, the complex will be transformed into a museum, paying attention to respecting its original vocation. The exterior and interior of the Serra will host palm trees, agaves and aloes. The first floor will be used for workshops and teaching, while the outdoor space will be used for events, exhibitions, fairs, small shows and environmental teaching meetings. In the small valley where the grotto once stood, the rivers that feed the two lakes will be restored and made even more suggestive by water lilies, oxygenating plants and lotus flowers. To complete the whole, a scenographic lighting will highlight the remains of the cave with a warm light.

Condividi
You may also be interested in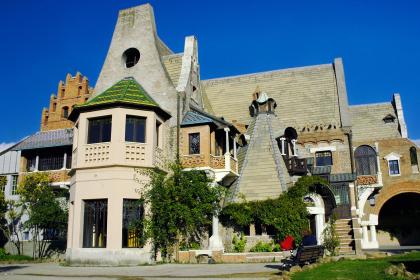 Casina delle Civette (The House of Owls)

Condividi
Museums of Villa Torlonia - Casino dei Principi

Condividi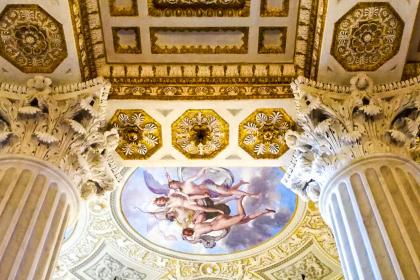 Musei di Villa Torlonia - Casino Nobile

Condividi