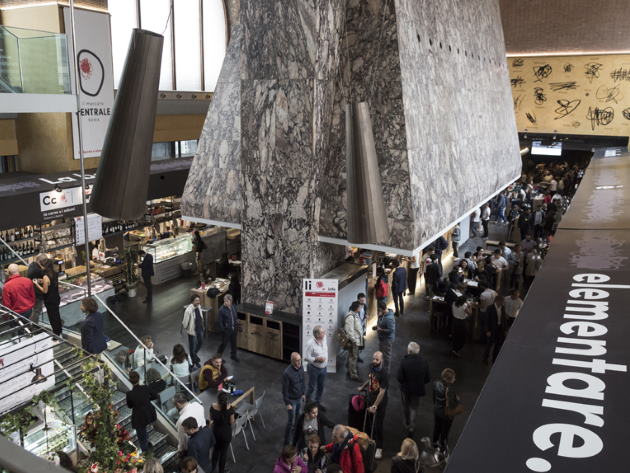 from 28 September 2021
to 30 November 2021
Inside Termini station, the historic "Cappa Mazzoniana" fills back with scents, flavors and sounds: after a prolonged closure, the Mercato Centrale Roma reopens to the public confirming its vocation as an "open square" to be experienced every day of the year from 8 at midnight, where you can stop by while waiting for the train, have a coffee, eat or wander around the food shops, attend presentations, meetings and events.
The new season is marked by full compliance with the current safety regulations and by new names and projects alongside the team's "historic" food specialists. The 2021 new entries include the Ercoli family, owner of the historic gastronomy founded in 1928, the South Tyrolean ice-cream maker Gunther Rohregger, and the shop "Il cornetto salato" of Matteo Insegno and Fabio Sardella. On the first floor, the new restaurant proposal curated by Giovanni Alferini Bertugno finally gets underway in October, with the "Locanda di Stazione".
With its rich program of events, Mercato Centrale Roma is also a meeting point: "Spazio Fare" is the area entirely dedicated to free cultural initiatives for adults and children, created in synergy with the realities present in the area.
Photo mercatocentrale.it

Condividi