Great music is back in Rome at ​​the Auditorium Parco della Musica. From June to September, the suggestive Cavea hosts an extraordinary program of over sixty events, between concerts and shows.
Every evening, the Auditorium Summer Season sees on the stage some of the most relevant artists of the Italian music scene for an unforgettable proposal that crosses musical genres and generations. On 8 June, Lillo and Greg - the irresistible frontmen of Latte e i suoi Derivati - then, the show Emozioni with Mogol and Giammarco Carroccia (10 June), opening a rich and articulated program.
The sound is mainly Italian, but there are, however, great international names: on 5 July, Robben Ford and Bill Evans, who will take the audience on a musical journey from blues to contemporary jazz; the amazing interpreter Noa, who, on 23 August, with her guitarist, Gil Dor, will present songs from her latest album Afterallogy, and Snarky Puppy (3 September), acclaimed American collective, winner of three Grammy Awards.
The singer-songwriter protagonists are on the stage, such as Sergio Cammariere (22 June), Roberto Angelini and Paolo Benvegnù (28 June), Gigi D'Alessio (9 July), Gino Paoli and Orchestra (12 July), Umberto Tozzi ( 13 July), Fiorella Mannoia (24-25 July), ColapesceDimartino (26-27 July) and Motta (10 September).
Unmissable the exciting performances of the great names of pop-rock − Piero Pelù (19 July), Edoardo Bennato (23 June), Lo Stato Sociale (8 August), The Zen Circus (8 September) - and the wonderful voices of performers, including Emma (18-19 June) and Nek (23 July).
On stage will be many representatives of indie and alternative pop-rock, such as Myss Keta (21 June), Tre Allegri Ragazzi Morti (3 August), Francesco Bianconi (4 August), La Rappresentante di Lista (7 September) and the most loved by young people, Mecna (26 June), Ghemon (8 July), Venerus (10 July), Dardust (11 July), Willie Peyote (24 August), Coma_Cose (27 August) and Ariete (27 September).
The Roman singer-songwriters have a wide presence with Niccolò Fabi (24-25 June), Fabrizio Moro (2-3 July), Max Gazzè (30-31 July) and Luca Barbarossa (4 September).
Refined sound and great Jazz await the public: Stefano Bollani Trio (25 August), Calibro 35 (2 August), and Paolo Fresu (20 July) − who performs Heroes, a tribute to David Bowie, accompanied by an extraordinary cast.
The contaminations of popular and world music will not be lacking in the concerts of NCCP (15 June), L'Orchestraccia (27 June), James Senese Napoli Centrale (29 June), and Il Muro del Canto (26 August).
Many tribute and original shows are on the schedule, between music and storytelling: The Beatbox and Carlo Massarini (17 June), Nicola Piovani (18 July), Christian De Sica (1 August) and Pink Floyd Legend (7 August). On the program, also two much-awaited reunions produced exclusively for "Si può fare!": The Almamegretta, on stage on 14 June, and the PAF Trio - Paolo Fresu, Antonello Salis and Furio Di Castri, performing on 11 September.
You may also be interested in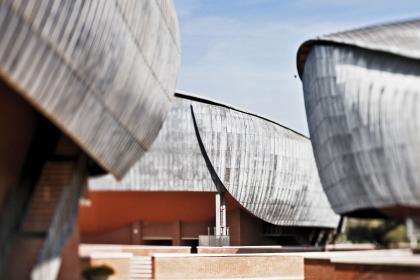 Auditorium Parco della Musica

Condividi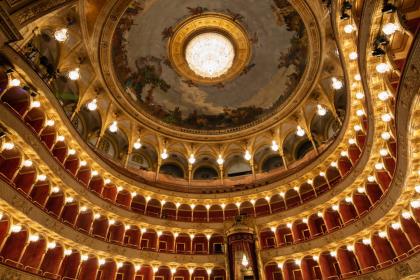 Teatro dell'Opera - Rome Opera House

Condividi
Informations
When
from 8 June 2021
to 28 September 2021
POINT (12.4751908 41.9291165)
Contacts
Email:
info@musicaperroma.it
Telephone:
0039 06 80241281
Web site:
http://www.auditorium.com/rassegna/si_puo_fare_cavea-24057.html

Condividi
Location
Si può fare Cavea, Viale Pietro De Coubertin, 30
Viale Pietro De Coubertin, 30
41° 55' 44.8212" N, 12° 28' 30.6876" E