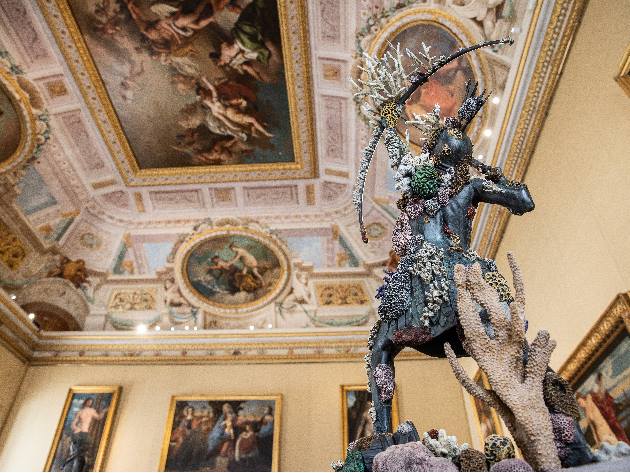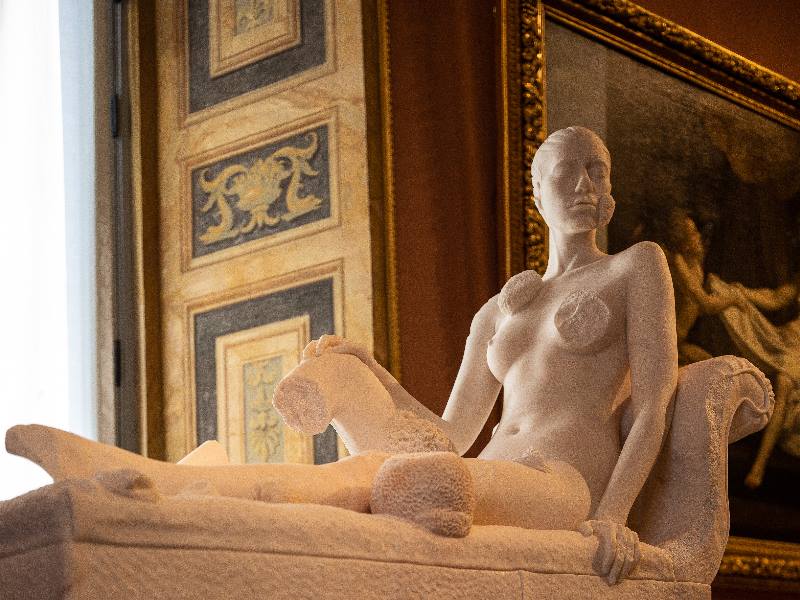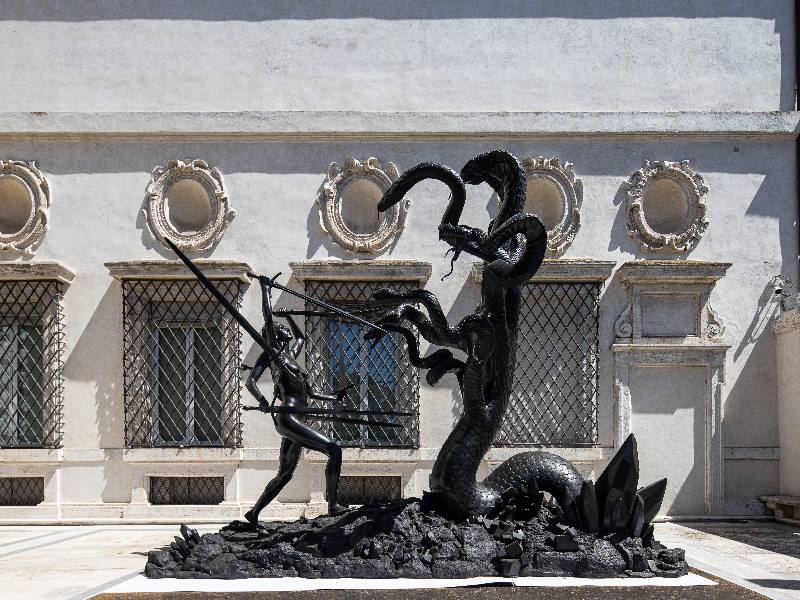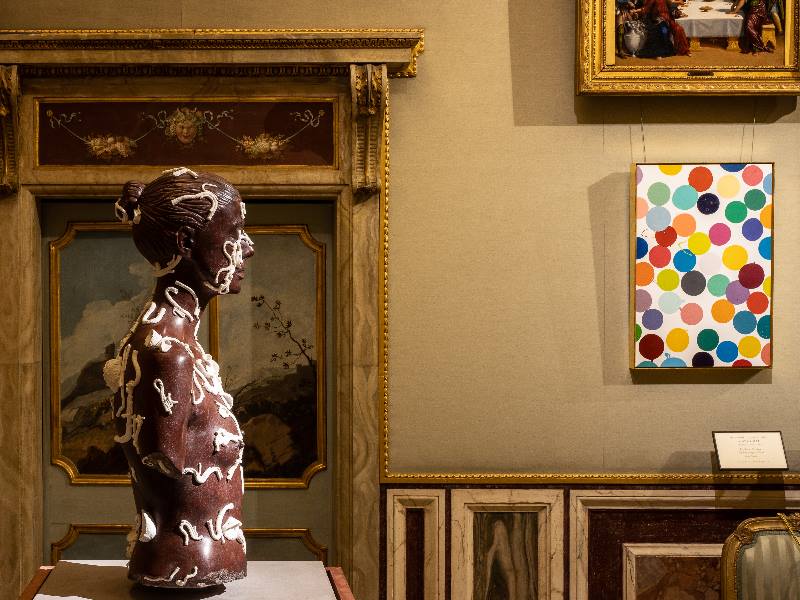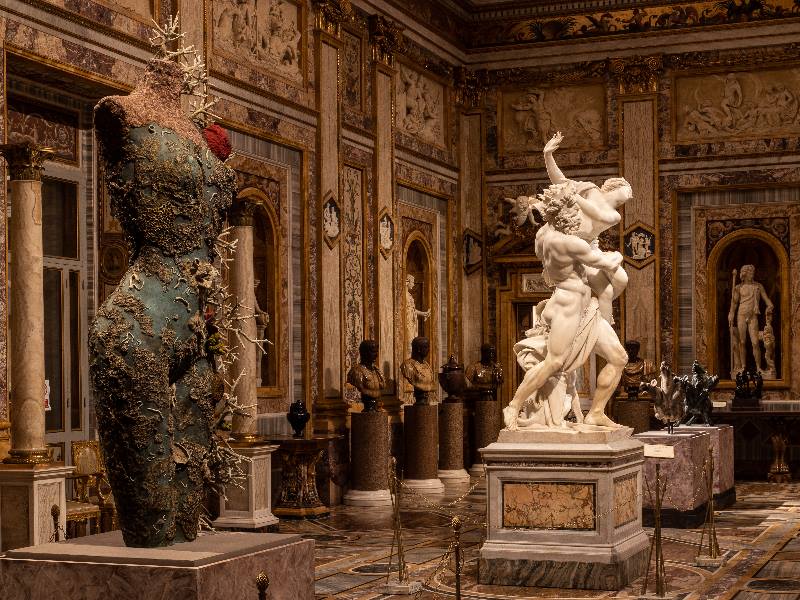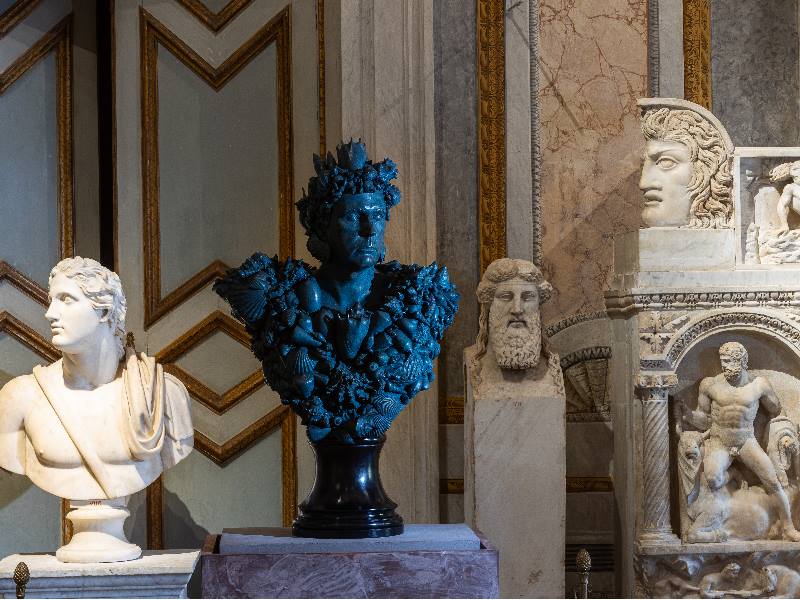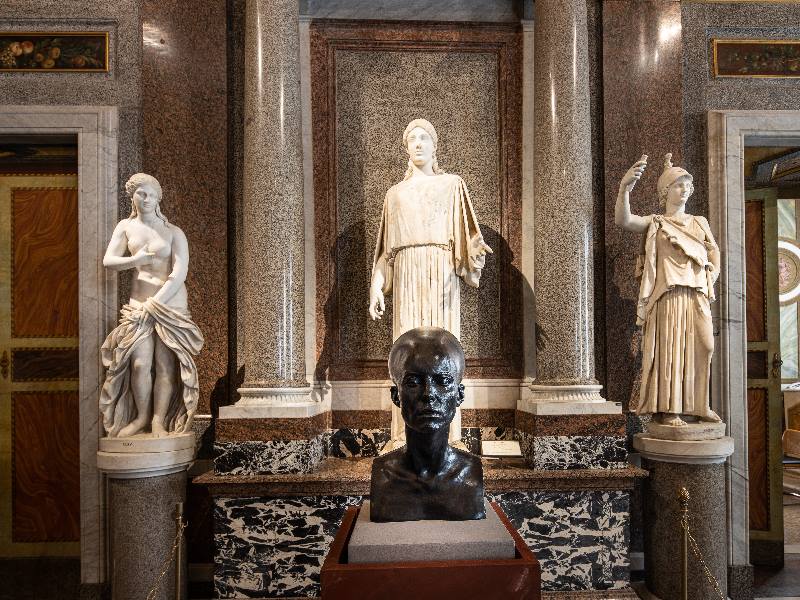 A new solo exhibition by the British artist presenting over 80 works from the Treasures from the Wreck of the Unbelievable series, hosted in the sumptuous halls of Galleria Borghese, in a creative dialogue with the magnificent masterpieces of the museum.
The project stems from one of Hirst's most original research in the last twenty years, on display for the first time in 2017 in Venice. The artist worked with different materials - natural, technological and precious - with exceptional technique and skill.  His works - made from marble, bronze, coral, rock crystal, and semi-precious stones - cross the boundary between reality and fiction, enhancing the desire for the eclecticism of Cardinal Scipione Borghese, the Gallery founder.
The exhibition is curated by Anna Coliva and Mario Codognato and was made possible thanks to the support of Prada. Archaeology Now brings together sculptures, both monumental and small, made from materials such as bronze, Carrara marble, and malachite. Furthermore, alongside the Gallery permanent collection, the Colour Space paintings are displayed for the first time in Italy. Hirst defined them as "cells under the microscope": They break the idea of ​​a unified image, float in space, colliding and merging with one another, with a sense of movement that contradicts the stasis of the canvas. Of great visual impact is the colossal Hydra and Kali sculpture, visible in the outer space of the Secret Garden of the Birdhouse.
Archaeology Now is accompanied by a catalogue published by Marsilio, in Italian and English versions, with critical texts by Anna Coliva, Mario Codognato and Geraldine Leardi, and images of the exhibition setting in the museum.
Informations
When
from 8 June 2021
to 7 November 2021
POINT (12.491986 41.914048)
Contacts
Online purchase:
www.gebart.it/musei/galleria-borghese
Web site:
https://galleriaborghese.beniculturali.it/exhibition/damien-hirst
Timetables
From 8 June to 7 November 2021
Museums and Cultural Sites are subject at the COVID containment policy.
For visiting schedules and procedures, please contact the official website

Condividi
Location
Damien Hirst, Piazzale del Museo Borghese, 5
Piazzale del Museo Borghese, 5
41° 54' 50.5728" N, 12° 29' 31.1496" E