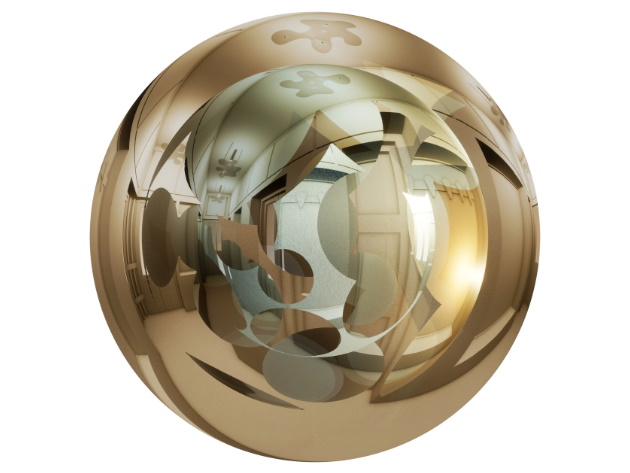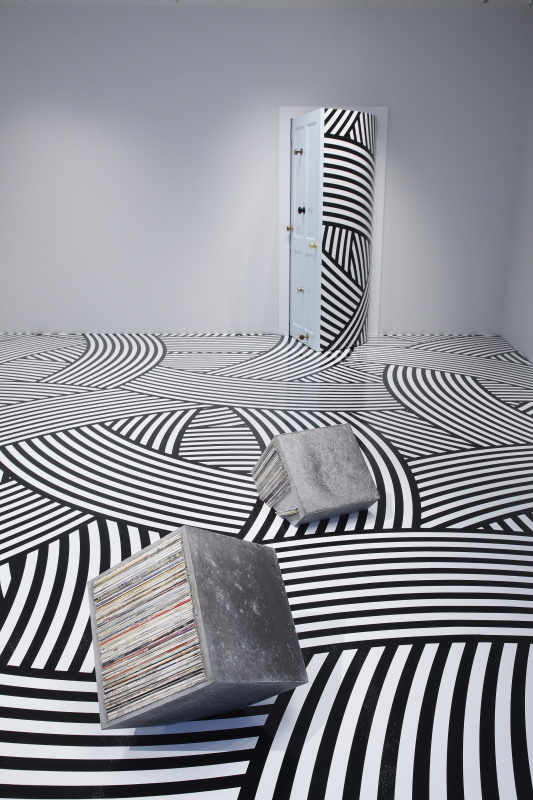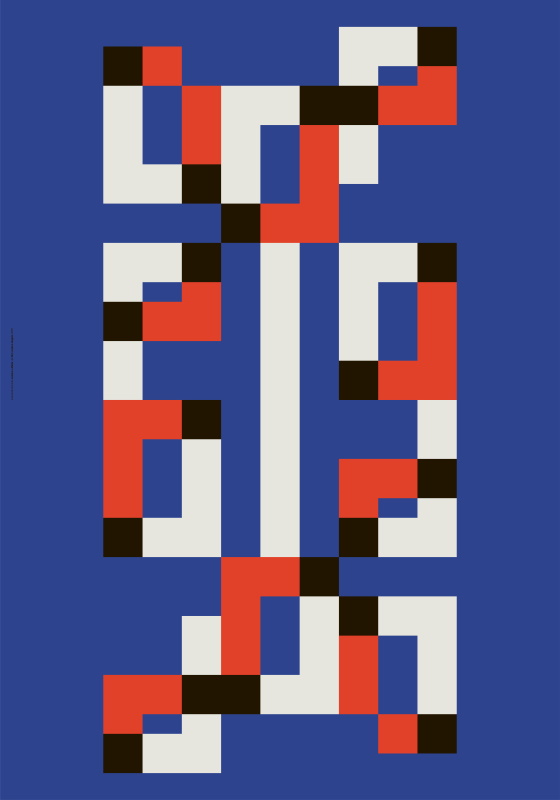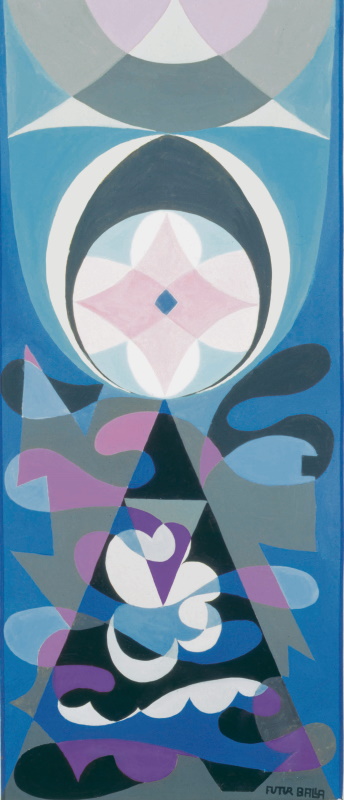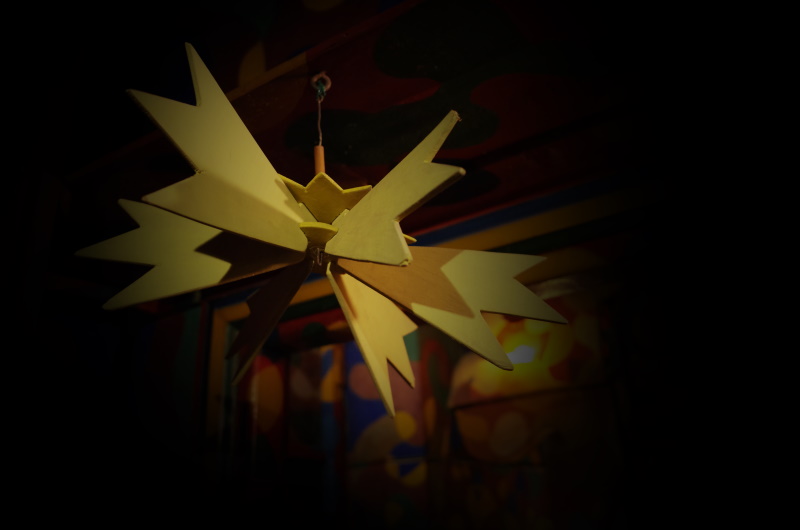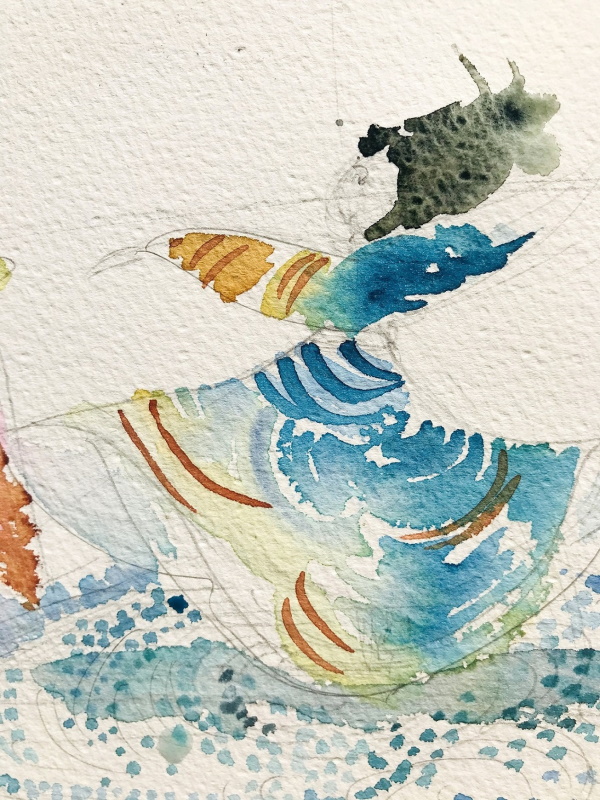 Simultaneously with the opening to the public of the extraordinary Futurist house in which Giacomo Balla lived and worked from 1929 until his death, Gallery 5 of the MAXXI hosts the exhibition Casa Balla. From the house to the universe and back.
Tapestries, drawings, sketches, furniture, furnishings, and some significant originals by Giacomo Balla, once part of the visionary artist's home, interact with eight productions of international contemporary architects and designers.
Ila Bêka and Louise Lemoine, Carlo Benvenuto, Alex Cecchetti, Jim Lambie, Emiliano Maggi, Leonardo Sonnoli, Space Popular, Cassina with Patricia Urquiola exhibit their unpublished works to reflect on the many suggestions of Casa Balla. A total work of art, bringing out the profound actuality of the multifaceted Maestro and creating a space-time connection between the house of the 30s and the museum of the 21st century.
The exhibition itinerary opens in the museum hall with Jim Lambie's hypnotic installation The Strokes (Surround Sound) designed for the two elevators that take the visitor to Gallery 5, making him immediately immerse in total space.
Leonardo Sonnoli's Composizioni tipografiche reinterprets five words and concepts dear to Balla (do not see double, do not say it, tik tak, the universe, modifying), giving a Ballian reading that favors the visual, graphic, and typographic aspect.
The film La grotta del futuro anteriore by Bêka and Lemoine, shot in presence in the house of Via Oslavia, puts us in the heart of the Balla's universe.
A total work of art with a ballian spirit is Come la luna si vede a volte in pieno giorno by Alex Cecchetti, which combines dance, music, performance, fashion, and invites the audience to dance wearing the skirts of the whirling dervishes of the Sufi tradition.
Emiliano Maggi creates three sculptures in wood, bronze, and mirror, each entitled Notturno, which refer to Balla's interest in the dreamlike and imaginative dimension of sleep and night.
Carlo Benvenuto's Senza Titolo body of photographs creates a rarefied atmosphere by portraying domestic objects from his home that evoke the everyday life of Casa Balla.
Research and innovation characterize Cassina's project with Patricia Urquiola. The two artists designed a large table inspired by the asymmetries and diagonal cuts of Balla's furniture. The Communal Table has colored transparent polycarbonate bases that emphasize those iridescent interpenetrations dear to the master.
The film version of the digital work Camera Balla by Space Popular virtually reconstructs Casa Balla designed without ever having seen its physical space, but only through the suggestions of stories and images.
You may also be interested in
Casa di Giacomo Balla - Special opening

Condividi
from 16 June 2021
to 31 December 2022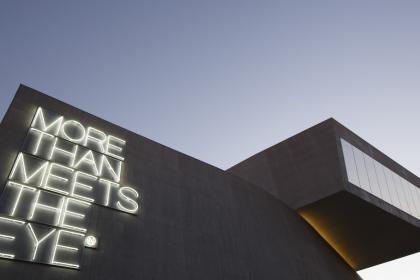 MAXXI - Museo Nazionale delle Arti del XXI secolo

Condividi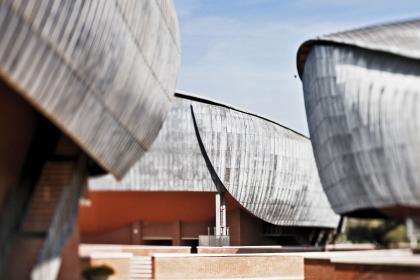 Auditorium Parco della Musica

Condividi
Informations
When
from 17 June 2021
to 28 November 2021
POINT (12.4652138 41.9277884)
Contacts
Web site:
www.maxxi.art/events/casaballa
Timetables
Museums and Cultural Sites are subject at the COVID containment policy.
For visiting schedules and procedures, please contact the official website

Condividi
Location
Casa Balla - Dalla casa all'universo e ritorno, Via Guido Reni, 4 A
41° 55' 40.0368" N, 12° 27' 54.7704" E